Name:
Javelin Anti-Vehicle Rocket Launcher a.k.a. JAVRiL
Version:
1.0
Compatibility:
UT2004
Description:
The Javelin Anti-Vehicle Rocket Launcher a.k.a. JAVRiL is a next generation fire and forget upgrade to the previous Anti-Vehicle Rocket Launcher or AVRiL. Inspired heavily on the once popular FGM-148 Javelin Missile Launcher used by the former United States in the 21st century, the JAVRiL features a targeting hud as well as a smart guided missile that features two modes depending on what it's targeting. The first mode involves the missile making a vertical climb to attack any ground target from above, while its second mode simply guides the missile to aircrafts.
Note:
You need to press the alt-fire zoom-in to lock-on a target.
Comments:
The weapon can also lock onto monsters in invasion.
Screenshots: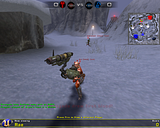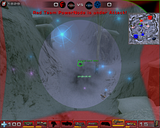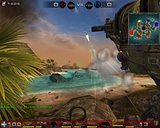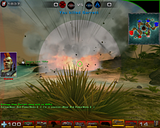 Credits:
U.S. Army for inspiration & GreatEmerald for the mesh and textures.
How to Install:
Just place the files in their appropriate directories.
JAVLauncher.u & JAVLauncher.ucl >>>> UT2004\System
JAVAnims.ukx >>>> UT2004\Animations
JAVStatic.usx >>>> UT2004\StaticMeshes
JAVTextures.utx >>>> UT2004\Textures
Note:
Add the following to your ut2004.ini to run on a dedicated server:
ServerPackages=JAVLauncher
Bugs & Issues:
Not really a bug, but if you have the left view mode activated, the missile will spawn to the left; away from the barrel.
Bots will try to fire at you, but they will only spawn a rocket when you are in a vehicle.
May need to zoom-out and back in to get a lock.
Weapon has issues locking sometimes at longer ranges.
Download:
http://www.mediafire.com/download/wi...AVLauncher.zip