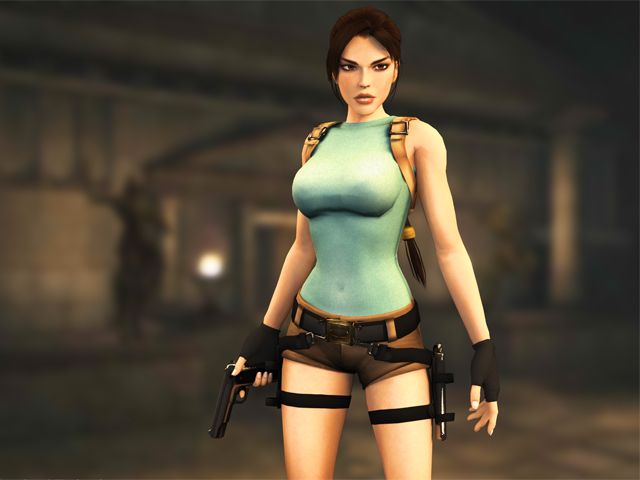 Name:
Lara Croft
Version:
beta 1
Compatibility:
Unreal Tournament 2004
Description:
Lara Croft from the popular Tomb Raider franchise.
Comments:
Lara Croft - Tomb Raider Anniversary body w/ Underground head, XNALara models by AtlantiB & Navid, 16771 triangles.
for lower polygon model, 5936 triangles,
open LaraTRAUtdlb1.upl in notepad and change "Mesh=LaraTRAUtdlb1.lara1" to "Mesh=LaraTRAUtdlb1.lara1r"
+voicepack - Egor's UT99 Lara voicepack repackaged by me
- 10 acks, 6 ffs, 10 orders, 29 others, 37 taunts - The Last Revelation, Tomb Raider Chronicles, TR1 & TR3.
Screenshots:
(extremely outdated pics)
i'll take some proper pics later.. or send me some?
Credits:
Eidos Interactive
Crystal Dynamics
Core Design
Epic Games (base female skeleton, animations, karma)
AtlantiB
Navid
Egor
IMDb
Download:
Lara Croft beta1 -
http://www.mediafire.com/?aaale6k7yoar861
Future Plans:
reposition for better joint movement
reactivate TwoSided head texture then deal with lighting issues
height adjustments
TRU outfit?
TR9?
i appreciate any feedback.
take kare. -tidel.