Name:


GoldenEye 007

Caves B1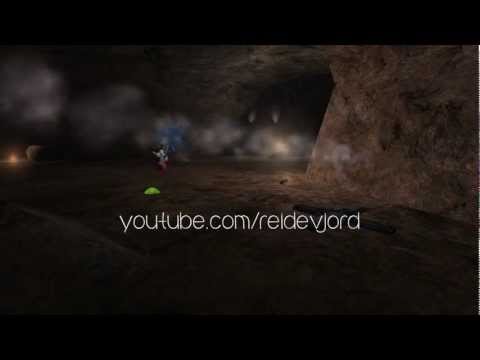 Version:
Beta 1
Compatibility:
UT2004. Maybe UT2003? I avoided using the "NewWeaponsBase" for compatibility.
Description:
The caves multiplayer map from GoldenEye 007, the classic Nintendo 64 shooter.
Comments: Meowcat made a port of this map as part of his
YARM map pack
. I asked him if I could fix it up, and he said 'Go for it.' That was back in Summer 2011
. About 2 weeks ago I decided to actually work on it. I polished up the map, doing the lighting, textures, deco, sounds, etc. I scaled it up (by 1.5) for normal UT2004 play.
I included 3 OGG music files with this map. Yes, 3! Looping versions of
Caverns
,
Streets
and
Facility
from GoldenEye. You can can actually pick which song you want to hear in-game. In the large open area, you'll see five ferns up on the cliffs. Shoot them to select one of 5 songs. You can also pick the song from
DM-PerfectDarkTemple
, or one of the default UT2004 tracks, KR-Sulphur.
The map normally will play the Caverns song, if you want the map to play a different song by default, rename one of the other ogg files GoldenEye-Caverns.ogg.
I think this map works especially well for one on one. Any more than 4 players gets too crowded. Please give me gameplay feedback so I can adjust the final version if needed.
Screenshots:
Credits:
Rare for the map layout and music; Meowcat, of course, Hourences (
http://www.hourences.com/
) for various meshes from Idoma and Rrarijar; HazelH (
http://www.hazelwhorley.com/
) for the sand meshes.
Homepage:
http://www.vgmp3.org/
Download:
http://www.vgmp3.org/DLs/UT2004/DM-G...07Caves-B1.zip