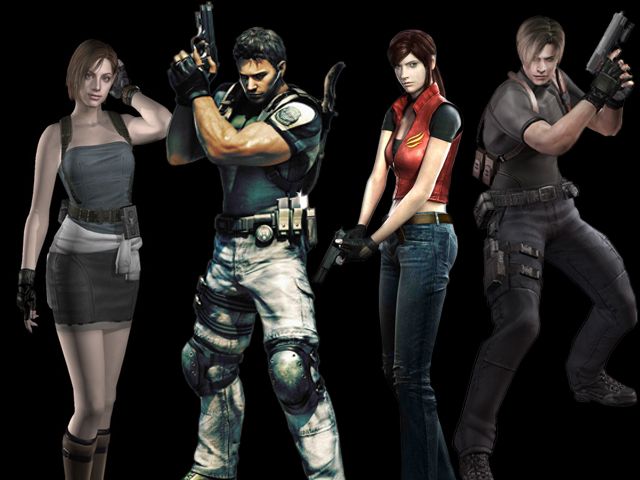 Name:
Resident Evil model Pack 1
Version:
beta 1
Compatibility:
Unreal Tournament 2004
Description:
Resident Evil character models from the popular Capcom franchise
Comments:
Chris Redfield - RE5 model, ripped by luxox_18, 15469 triangles.
Jill Valentine - RE1 Gamecube model, ripped by plasmid, 12147 triangles.
Leon Kennedy - RE4 model, ripped by plasmid, 10652 triangles.
Claire Redfield - RE Darkside Chronicles model, ripped by grotesque, XNAlara by LittleMissWesker, 15032 triangles.
Screenshots:
(outdated pics, none represent the current models)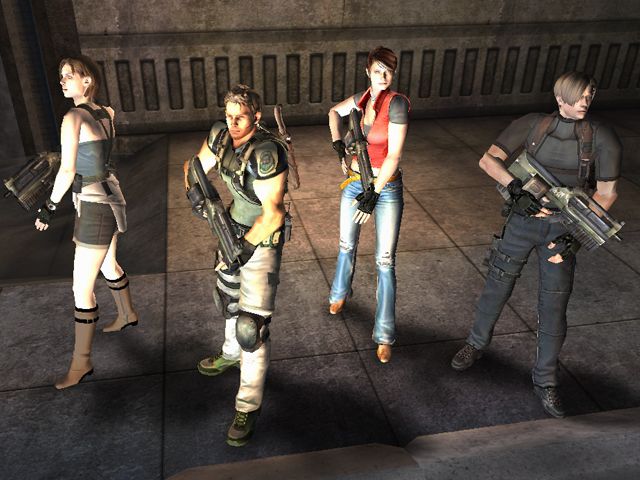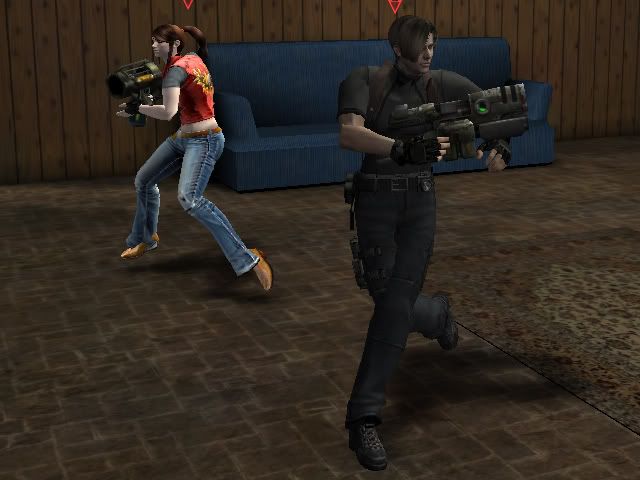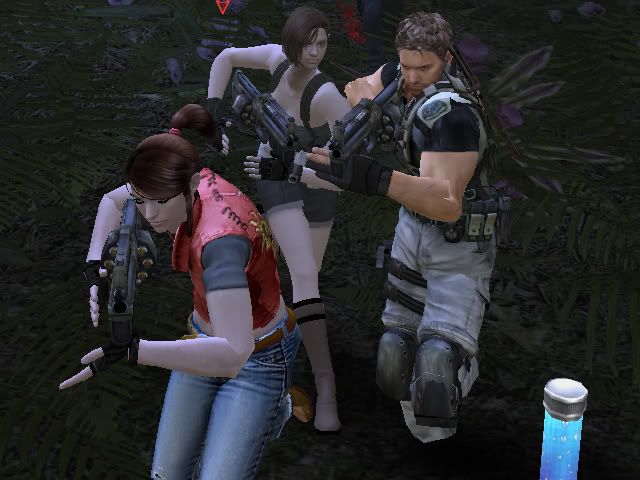 Credits:
Capcom
Capcom Production Studio 4
Nextech
Epic Games (base male & female skeleton, animations, karma)
luxox_18, plasmid, grotesque, LittleMissWesker (model rips)
Resident Evil Wiki (character bio)
Tools:
Milkshape, Photoshop, UEditor, UModel, Blender, 3DS Max, XNAlara
Download:
UT2004 RE beta1 models -
http://www.mediafire.com/?11cz7bwtkwkcgm9
HellDragon-HK
Chris, Jill, Leon Voicepack -
http://www.mediafire.com/?lb2bn92we87zv2f
(add/modify Voice="xxxx.xxxx" to .upl file as neccessary)
Suggested Gameplay:
Zombies of Nightmare
Zombies Invasion Gametype. Mutators:
Outsider
&
Ballistic Weapons
Future Plans:
revise numerous model issues, crouching, Jill skirt clipping, Chris & Leon elbows
voicepacks for Claire
Pack 2? - Wesker, Nemesis, Sheva, Barry, etc.
look forward to HellDragon-HK RE models - Jack Krauser-RE4, Kevin Ryman-Outbreak, David King-Outbreak
some footage of previous models in action:
previous Chris model -
http://www.youtube.com/watch?v=RzxGD4fS5KQ
Nemesis test -
http://www.twitch.tv/darklegion7/b/332061220
my first RypelCam video -
http://www.youtube.com/watch?v=ZcFVrxlKyqY
thanks for reading!
i appreciate any feedback.
take kare. -tidel.