This is my very first attempt to make a skin.
OK it's not really that original (basically I'm releasing it just because I want to hear people's opinions), as you can see he's just Wraith with his left eye unscarred and wearing an outfit similar to Brock's. I used textures from PlayerSkins.utx but I had to edit them quite a bit (the blue and red outfits) since the skin (no pun intended) tone on his arms didn't quite match that of his face's. Also I had to fill a blank area in between the legs that didn't appear when I applied the textures over Brock's model... I blame Epic for not modeling Wraith/Torch's body 100% identical to Brock or Malcolm's (even though they're really close).
it should be compatible with UTComp, I know it works fine with version 1.6a.
screenies: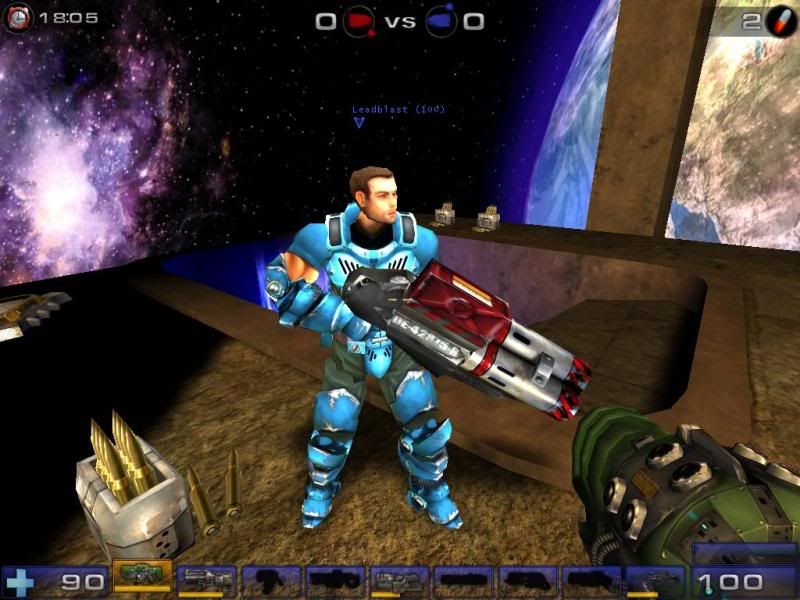 EDIT: Version 2.0 out. fixed white neck area, fixed LODSet properties on textures, added green and gold skins.
http://www.megaupload.com/?d=9I1216L4