Current version: Release Candidate 2.
Download:
Here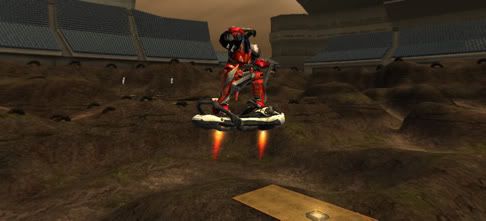 Features:
EONS-Scorpion: Based on the UT3 Scorpion.
-Primary fire weapon shoots a plasma ball that will automatically lance out towards any hover or flying vehicles it passes in flight.
-Secondary fire activates the speed boost. Pressing secondary fire again while boosting primes the detonator, which will cause the EONS Scorpion to explode on contact with anything it hits.
EONS-Hellbender: Based on the UT3 Hellbender.
-Driver controls the skymine weapon, which is now slightly teamcolored.
-Second seat controls the twin beams, which is now teamcolored.
-Third seat is retained for transport purposes, but controls no weapons.
EONS-Locust: Based on the UT3 Hoverboard and gel's Locust vehicle.
-Provides rapid transport across the battlefield.
-When hit by enemy weapons, players are automatically ejected from the vehicle.
EONS-EMP Deployer: Based on the UT3 EMP Mine Deployable.
-Deploys a single EMP mine which will disable enemy vehicles that stray within its perimeter.
EONS-Grenade Launcher
-Rapidly fires small-burst electromagnetic grenades capable of momentarily stalling the engines of vehicles caught in the blast
If you would like to use any of these custom actors in levels of your own, please contact me.
This map uses TeamSpecificActorsv2 by Robin 'Jrubzjeknf' van Olst. Additional thanks to Clan DW for letting me use their servers, and testing, and #Unrealscript for the assistance. Epic Games and Ben Beckworth for UT2004 and ONS-Tricky.