Sometime last year I spent about 3 weeks on a map, but then Killing Floor came out and I never finished it. Now, I have a university interveiw on thursday, and so I had a map for my portfolio, I decided to finish it. So I'm putting the verynearlyalmostdone version here, to see what people think of it, and to ensure it works, so I can change things for the final one. So here it is:-
Name: Dhara
Gametype: DM
Players: 3-6
Size: small/med-small
Screens: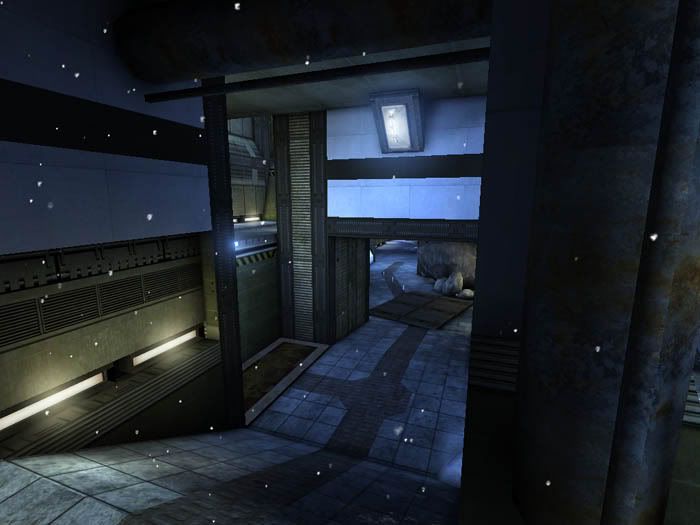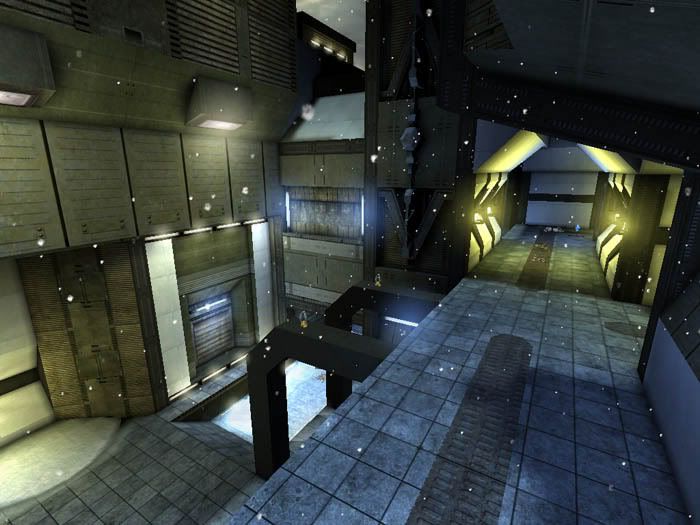 Download:
http://www.savefile.com/files/410942
My Thoughts: It's a fairly small map, that I tried to experiment with improving my layout quality with. Althought I'm not 100% pleased with the result, I find it's OK, if overeliant on dodge-ramps. Visualy, I tried to integrate the detail into the level more and to make it look more cohesive and less tacked-on than my usual. I owe a lot to the mappers of the various UCMP releases in terms of style pointers, and BIOS in particular for a smesh (thanks again BTW).
I still have to block off some annoying smesh deco areas, and add some pipes in the recesses in the ceilings, but aside from that I don't intend to add much. Weapon/ammo placement I could modify if anyone finds a major problem in that area, and I want to fiddle with the playerstarts too.
Any feedback would be greatly appreciated. Have fun if you download!