Hello. Sorry if this is wrong section. My English is poor
Please don't be angry at me If I accidentally broken one of rules
I will of course Edit post if needed, as You say if something is wrong. Sorry again.
I have only a few questions about understanding version of UT2004 and few others. After some time, I learned that I can check actual version of my game going to "Join Game" menu and it appears on the top-right!
OK.
I bought UT2004 few weeks ago. Here is a pic of version I have:
Then I go to Official homepage of UT for newest patch. I found that UT2004 MegaPack is released, and I read that it has already newest patch and all ECE Bonus Pack content within It so I downloaded It. When I do Fresh Install I got this displayed: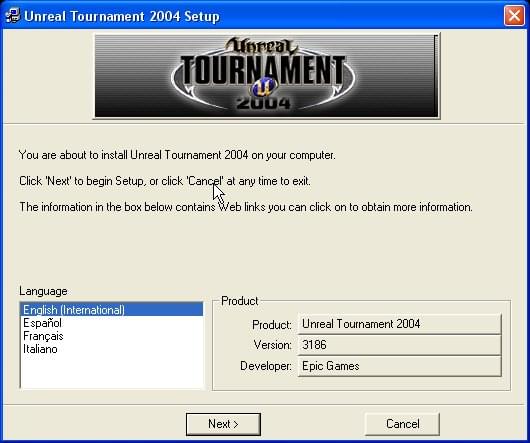 Ok, looks like version which I have (with "Best of Atari" text on box , screenshot above on top) is v3186. OK. Got It. Now after fresh instalation, I'm running instalator of UT2004MegaPack, and this appears: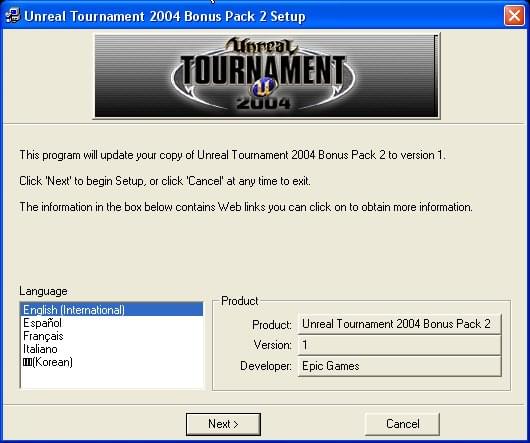 And now I can't understand this; why (screenshot above) instalator says "This program will update your copy of Unreal Tournament 2004 Bonus Pack 2 to version 1" ?? Isn't it supposed to be Vice Versa?
Is this means that after fresh install of Game I already have Game in version "Bonus Pack 2" or something? Is the numbers "1" or "2" - It is something like, for example: degrees of burns (first degree is less dangerous, third degree is most dangerous) ? If so, then when i install this MegaPack, i will lower (2 to 1) my game version?
Also, but on all addition when i tried to install (instalator wasn't placed in UT2004 folder) ModelViewer2K4 (with UT2004 v3369[installed by UT2004MegaPack) with my UT2004, instalator of ModelViewer2K4 says that I have older (1) version of Game and I need to install version 3186 or later (it was already installed!!) Screen of Modelviewer instalator below: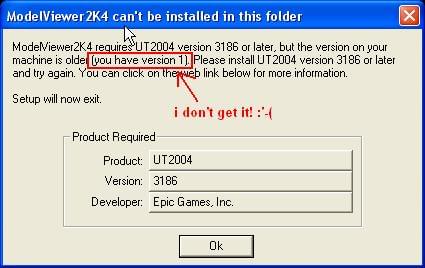 What's wrong with me? Am i that stupid ?
Please, help me. Thank You!