Thanks for the maps! I did run across an issue with the map below. On the left is the map in photoshop on the right is the result in PhysX.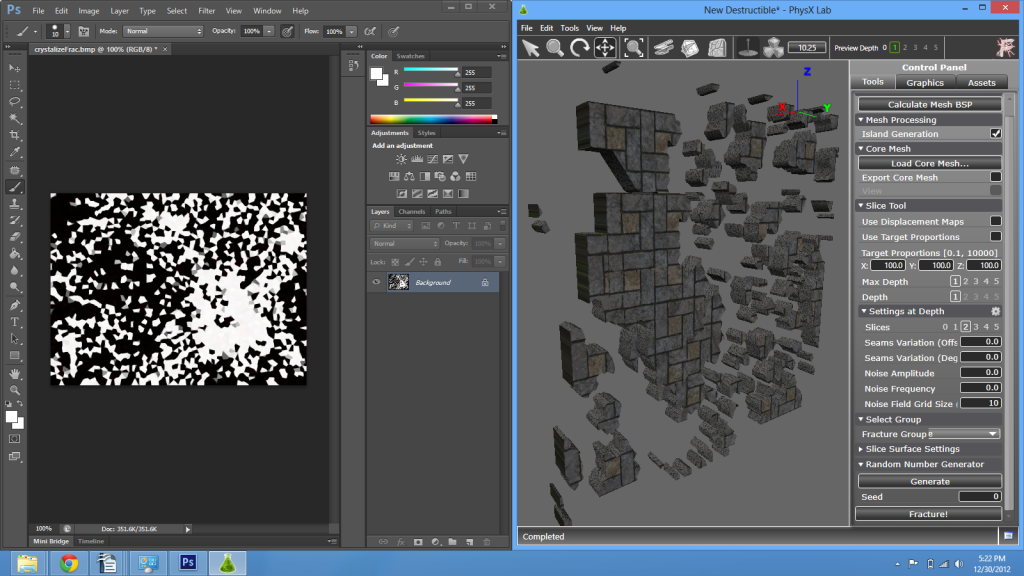 I'm pretty confident I know what the issue is though. PhysX can't distinguish any proper lines to create from the image. Look below and you'll see what I mean.
This image will create a straight line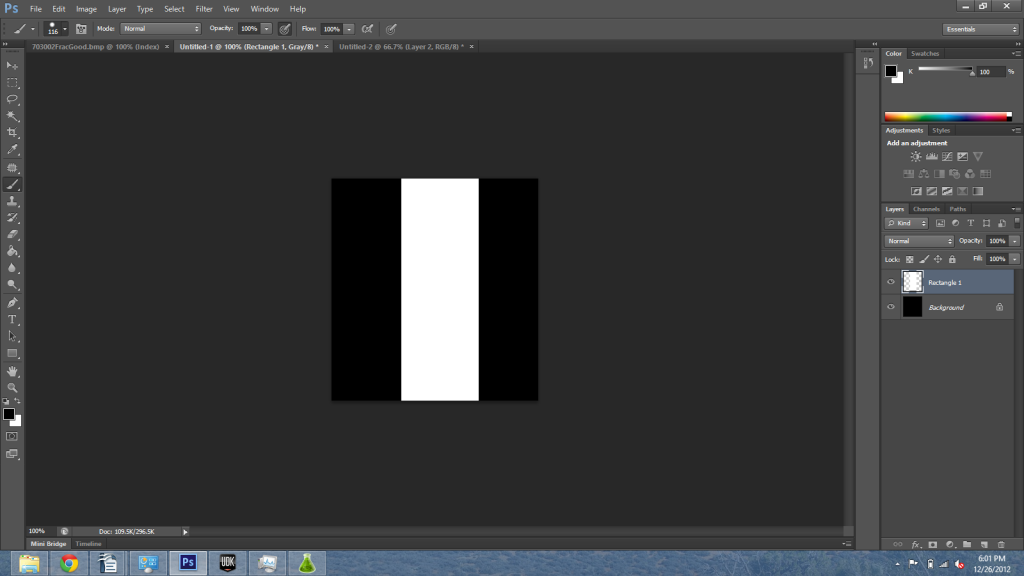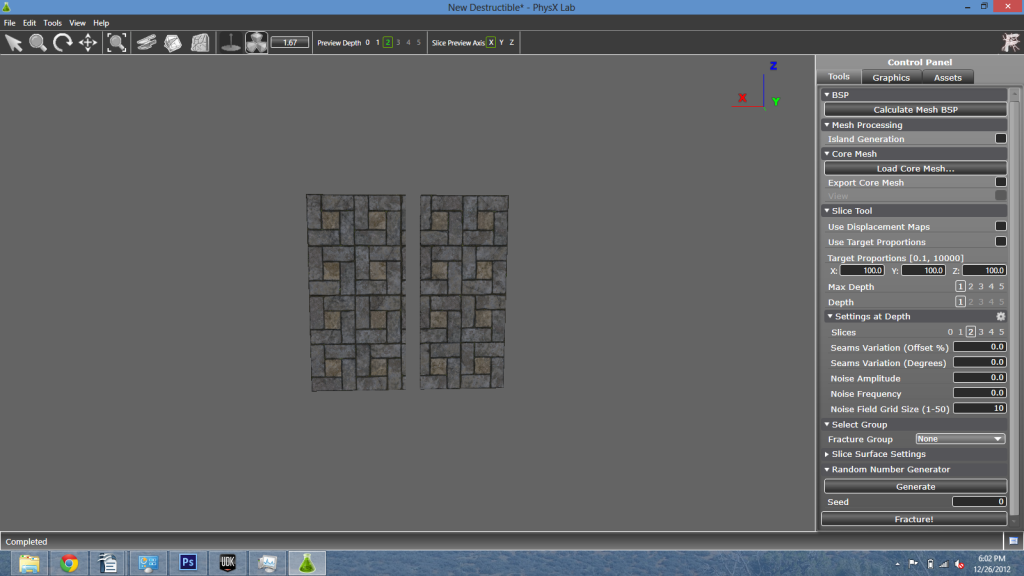 And this image will create a line with a triangular notch in the center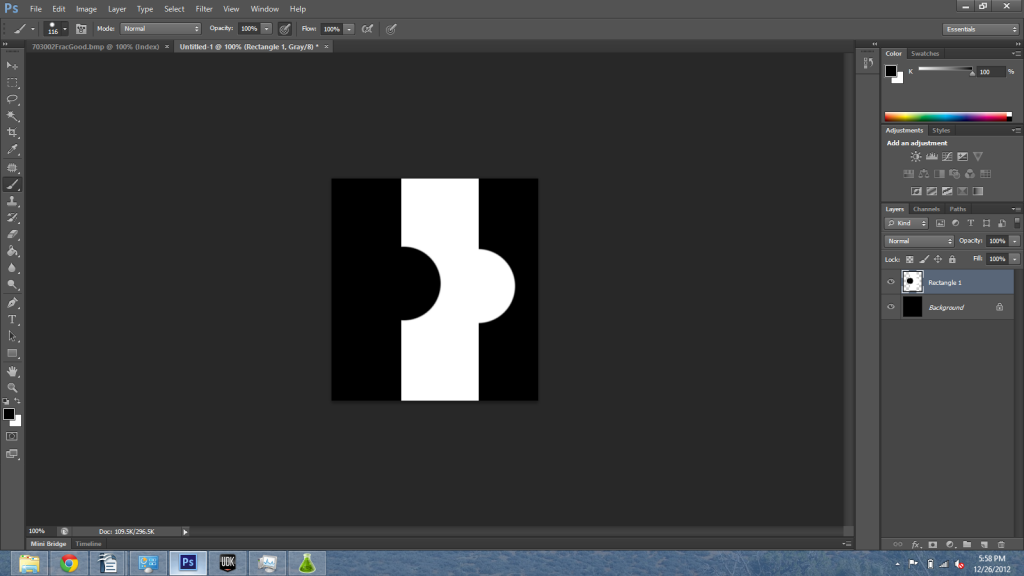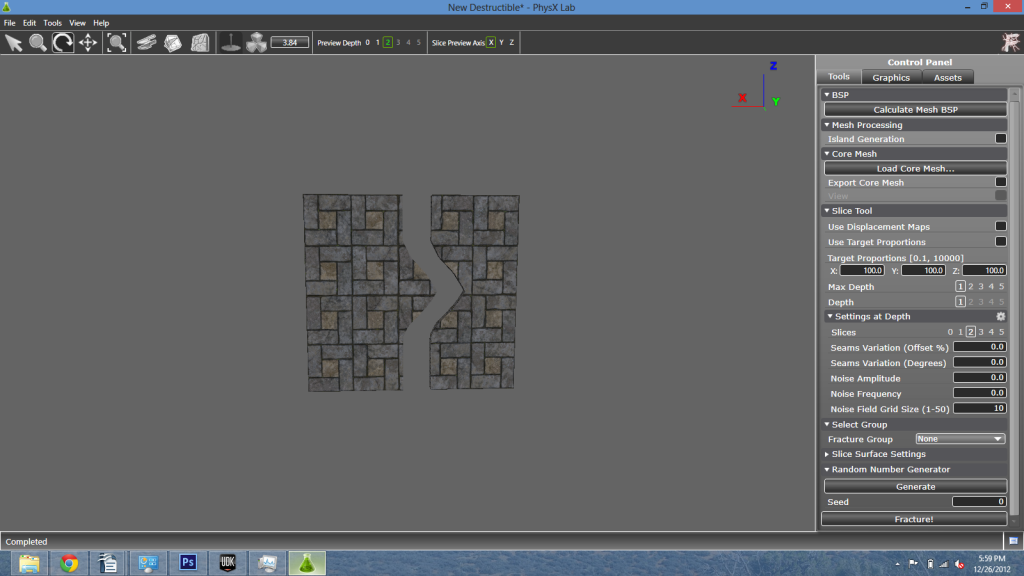 The reason for this is because PhysX narrows the white in any image to a line to properly cut it. Regardless of the actual width of the line it always narrows so its a perfect slice. In the case of the image provided PhysX can't find a proper line to form so it just stacks the mesh on itself trying to fill the gaps. I know this because I did a lot of trial and error before I got it right myself. Having gray in the image can also have this effect and sometimes a person's eyes just can't see it. I'm not doing this to call you out or anything, I just want to spread the knowledge and hopefully anybody seeing this that is having the same issue gets it resolved as a result.