Dear Community,
A few months ago the pro software engineer and amazingly helpful Community member
Spoof
released a new version of RLerp
.
Rlerp is a rotator/angle interpolator built into the unrealengine,
Here's my
tutorial on interpolators
~~~
Rlerp That Ships With UDK Is Not As Good as It Could Be
I am basically saying that the original version of Rlerp that ships with the UDK is NOT as good as Spoof's corrected version.
I now have proof of this in a video,
and if not for Spoof's corrected version my project would have suffered a lot of time loss as I struggled to understand a mistake I was not making, but rather Rlerp was making.
Here's a video demonstrating exactly why Spoof's corrected version of Rlerp was necessary.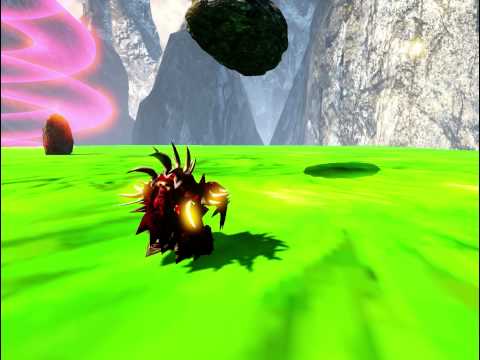 Thank You Spoof so much for corrected version of Rlerp!
You saved me a loooot of wasted problem solving on a problem that was within Rlerp itself!
And Thank You Epic Games for your awesome engine! I hope this video as seen as effort to help community not as criticism.

I love unreal engine and UDK as you can see from my signature below
Thanks again Spoof!
Rama
PS: here is the entire copy-paste code to implement
Spoof's version of Rlerp
:
Code:
//  Author: Spoof
//  http://forums.epicgames.com/threads/942037-Improving-RLerp


static function Rotator RLerpQuat( Rotator A, Rotator B, float Alpha, bool bShortestPath )
{
    return QuatToRotator( QuatSlerp( QuatFromRotator( A ), QuatFromRotator( B ), Alpha, bShortestPath ) );
}