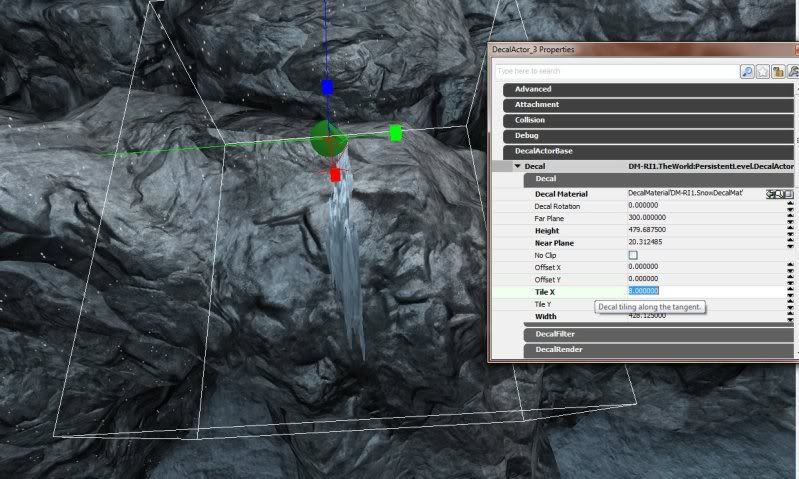 Why isn't the decal repeating?
It's a DecalMaterial with diffuse, oppacity mask and normal maps.
By the way, applying a TexCoord to the opacity masks's TextureSample also causes the result not to tile (in the material editor).
So it is impossible to tile textures (materials) that have opacity masks? Any workaround?