Ok, so, I've decided to try a one day test on 'how to do something in UDK'. As I am kind of modeling freak I've decided to create a huuuge pawn model. First, as a simple static mesh to see how it would look like.
I want to say, this is my FIRST try on creating a static mesh for UDK. I did play with textures before, BSP, materials, light effects, post process, never with scenery. So, the result is kinda noobish,
So, I've started with simple model at 15:30 today: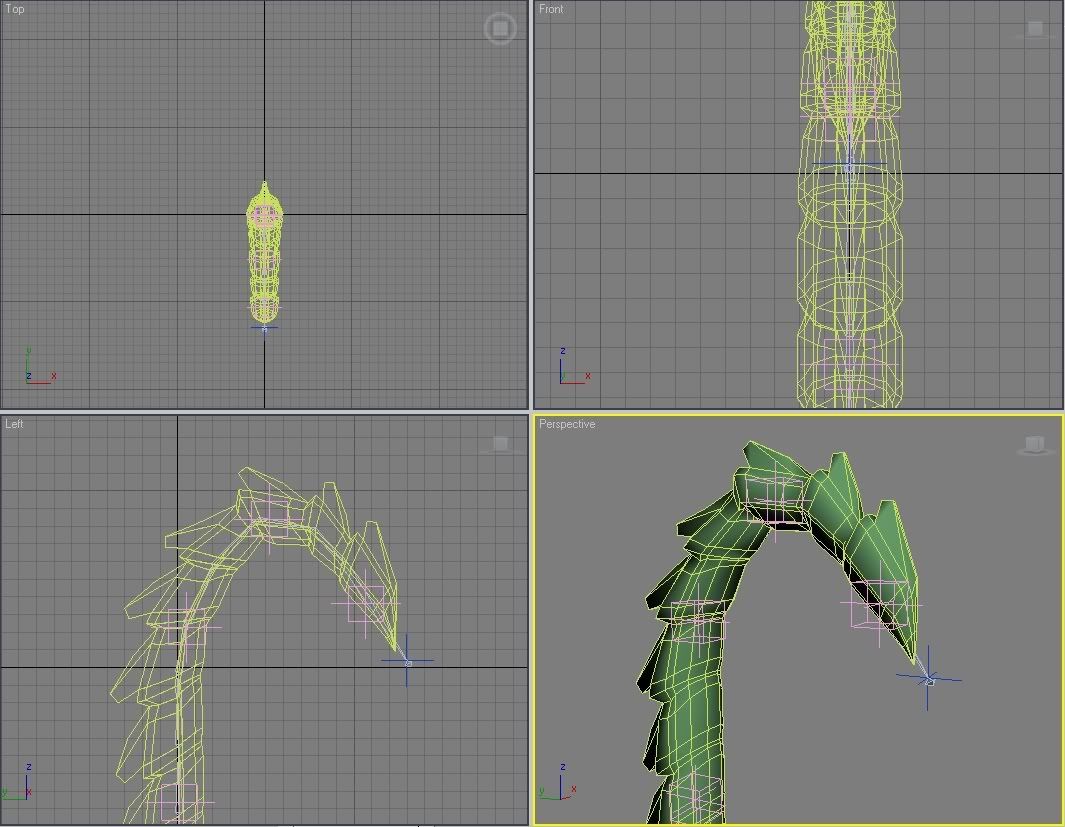 Then, I've exported it to Mudbox and made a high detail model: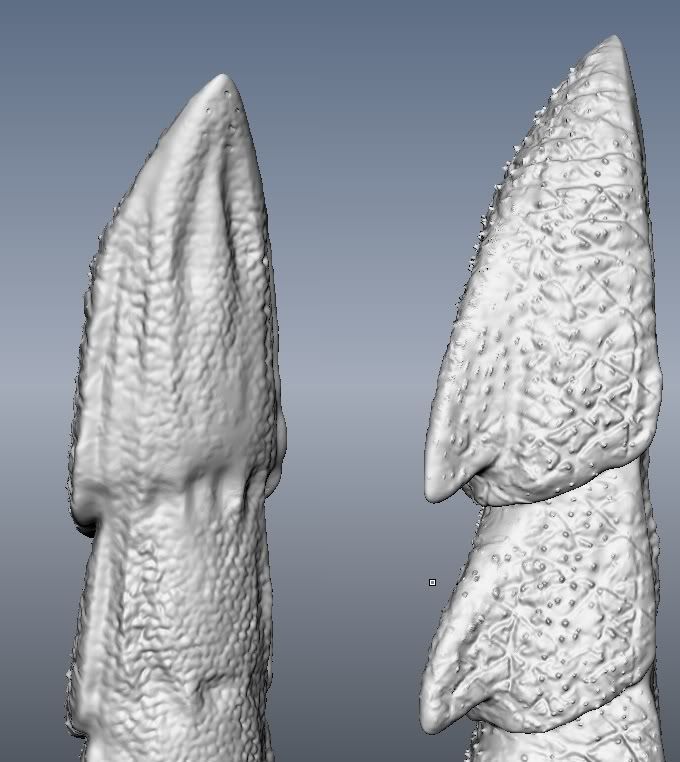 Then, some textures (I did only a Diffuse as it meant for UE1, one of my mods, so no needs for specs and so on but still I wanted to see how would it look like in UDK)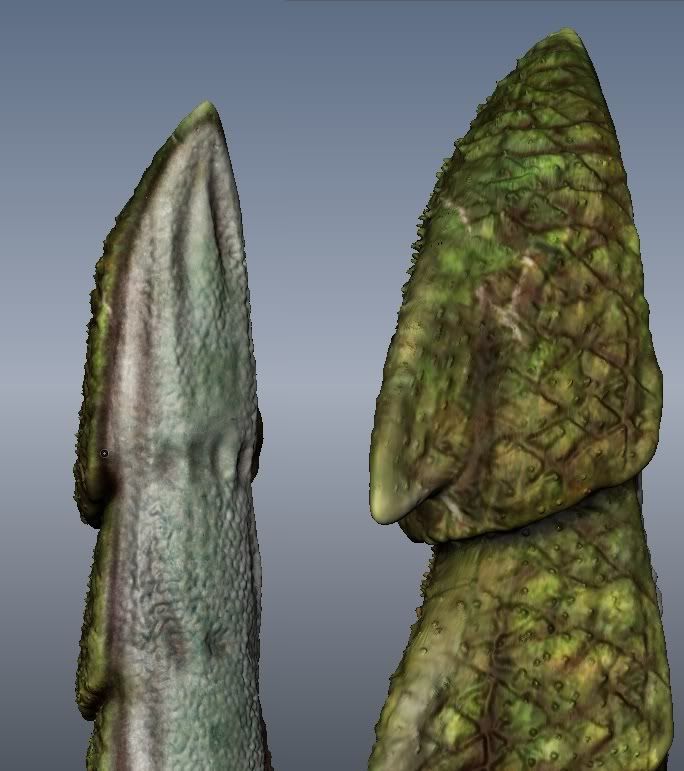 Then I've reimported the High poly back to 3D Studio and I've burned the textures on the low poly model which I meshsmoothed a lot to keep the textures like... umm, smoothy. I mean the displacement map which would be later used for Tessellation.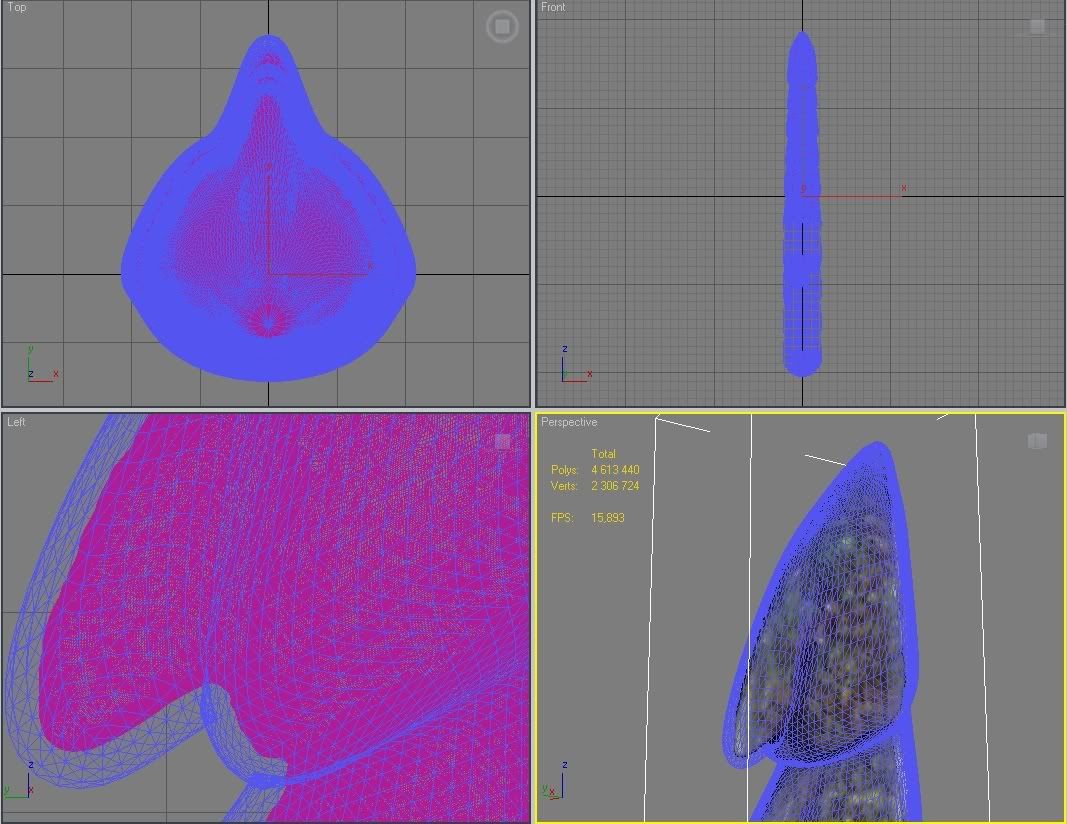 I've baked 3 textures - Diffuse, Normal and Height map (displacement map)
And thus I could create a 3D Studio Scene which would tell me how the Giant Tentacle should look like in UDK:
Then I've moved to UDK, created a material (which looks like this because of the size of the Giant Tentacle!!):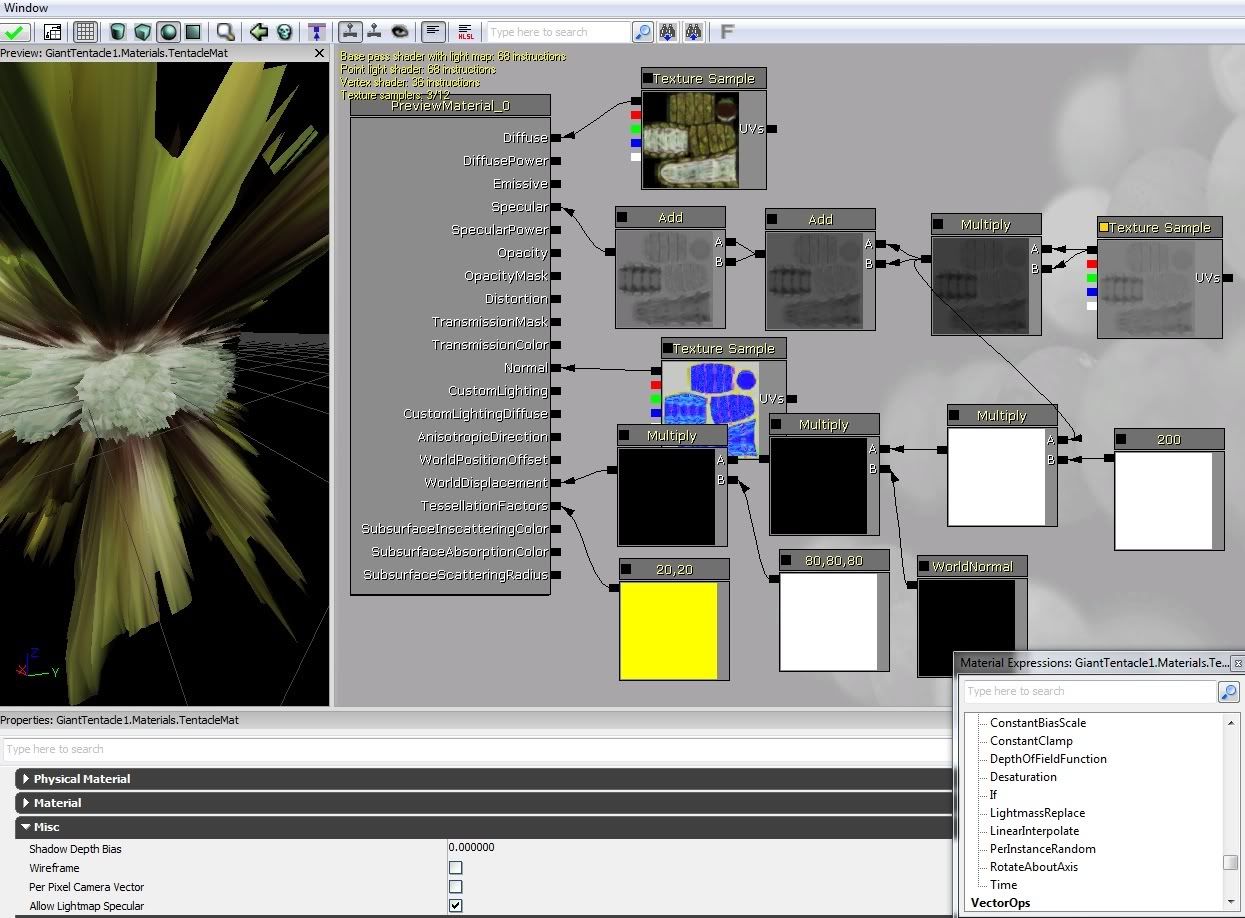 A level and...: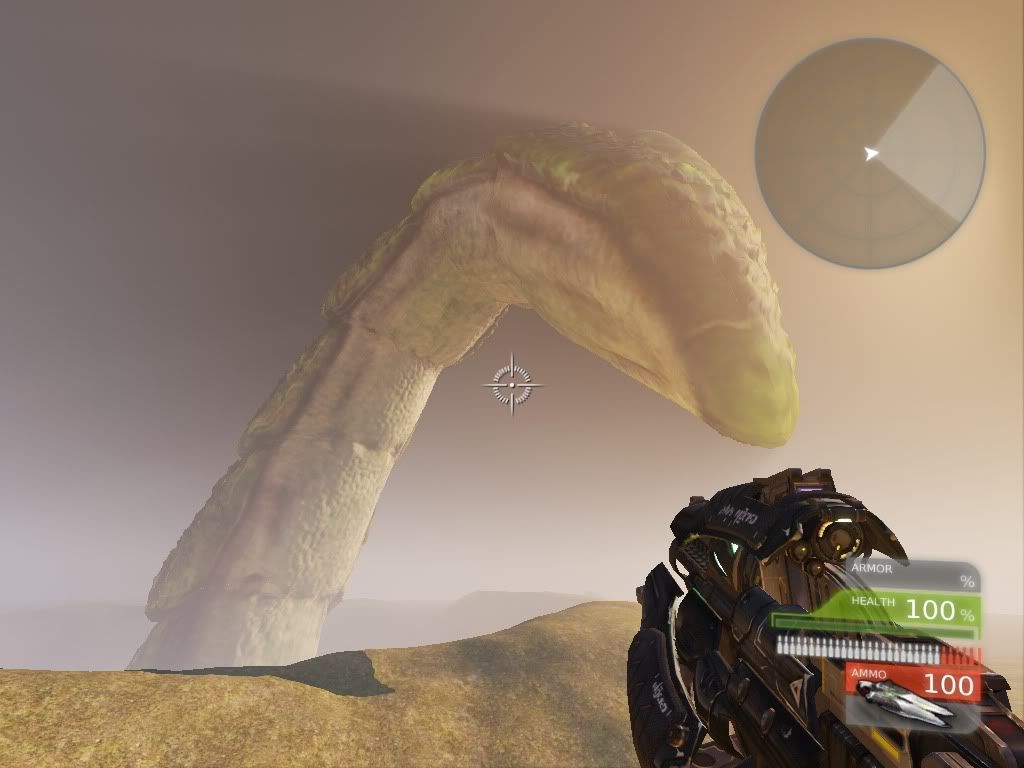 Weeeeeee!!!! Lol, that's just
AWESOME
!
And other screenies (Yea, I know, Texture seams for Tessellation are skrewed)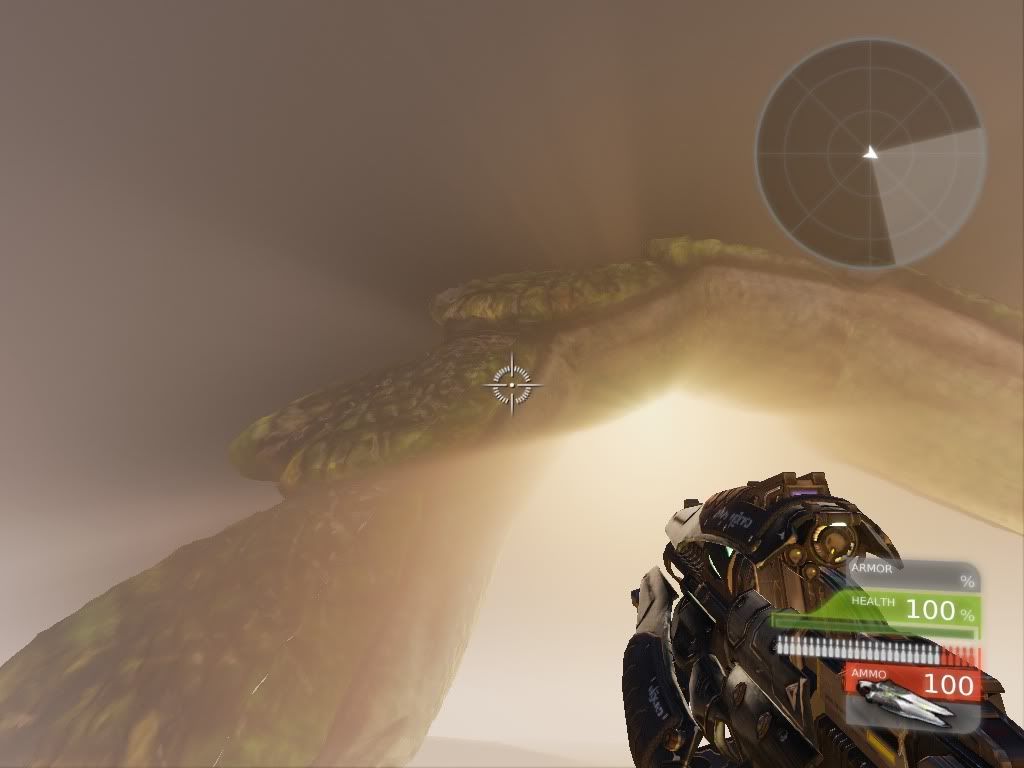 I've ended my work at 20:45, more less... So, in almost 6 hours I've managed to create a FIRST model with textures and tessellation. And it looks not bad I think.
Two questions. What do you think, and, should I post a detailed tutorial? Cos I don't know what next really