I am using blender 2.56 and 2.49 I cant get anything to work in 2.56 and in 2.49 My models collision mesh doesnt look the same when imported. It is a little deformed.
Any ideas on how to fix it when im using 2.49 ? here is a example of the actual mesh and the collision in udk.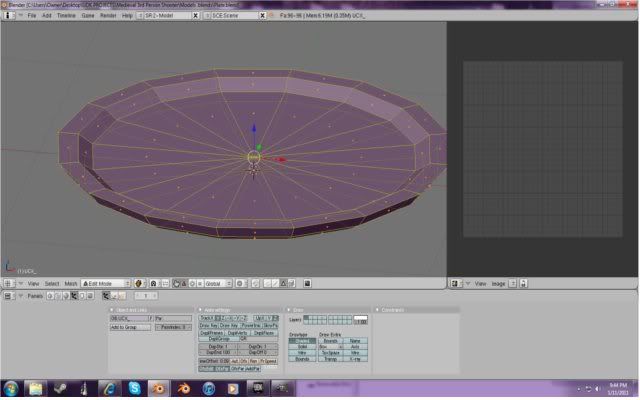 The UDK imported
You can mainly notice the screw up at bottom were points are coming out idk why it uses all these random triangles.... and in bigger models this can really start to show >.<
Oh and I was also wondering what is the highest working version of blender you can still use that works? and were can I get a copy of the exporter ? link preferably.
One more example is this bowl the collision is exact same except it fills the whole so its just a smooth top instead of the whole but some reason it does this wierd shape ....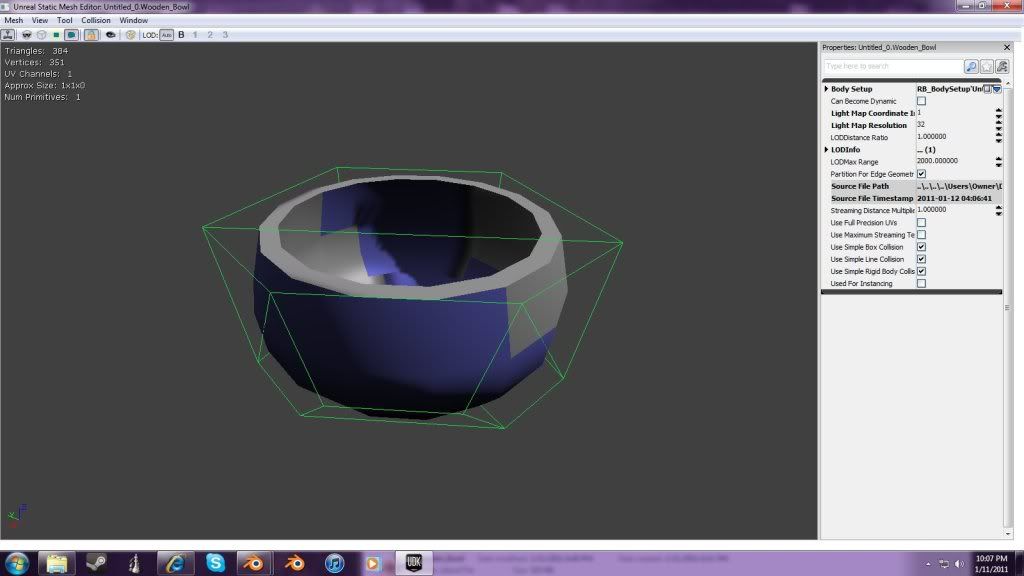 I love udk please bring me good news about there being hope XD I cannot afford big modeling programs and I doubt Im willing yet to learn a brand new program yet T.T
.