Hey everyone!
I'm back with a new problem:
I've successfully created a Fractured Smesh, but it isn't giving me the exact results I'd like.
First question: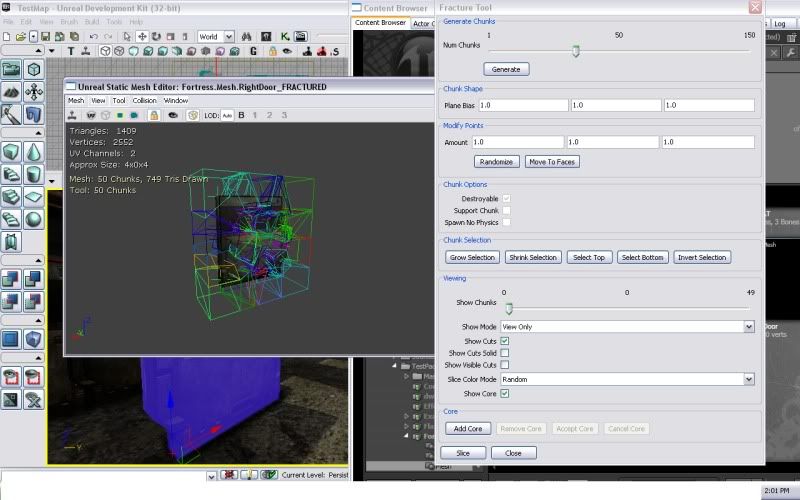 My fractured piece boundaries are much larger than the actual mesh. Is this because of the boundary assigned to my Static Mesh? I compared the size of the Fractured Mesh pieces and the Boundaries of the model and they are very similar.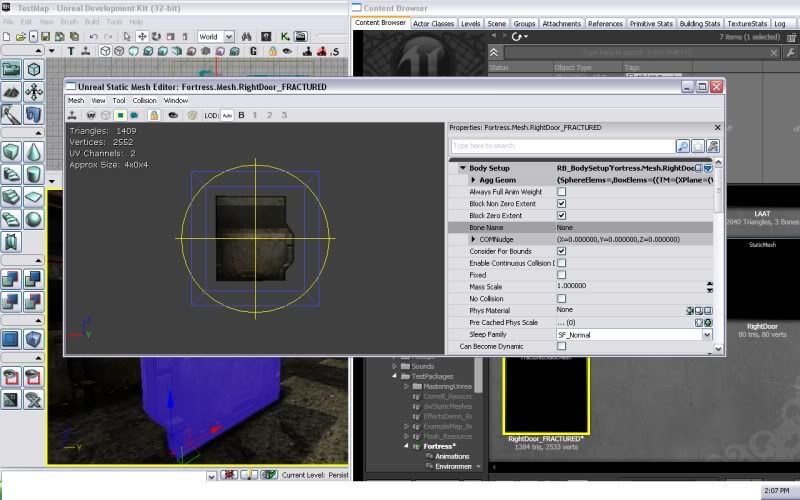 How would I go about reducing the size of the Fractured Mesh Pieces to fit closely to the model? I've looked through the Fractured Mesh videos and I've had no luck finding the answer (or I just suck at listening).
Second Question:
In-game, the door breaks when I shoot it (even though it looks bad due to the size of the Fractured boundaries). After the door is obliterated to nothing, I can walk straight through the fractured pieces (they have no collision), BUT the collision for the door is still present, EVEN though the mesh is obliterated into nothing.
Is it possible to generate realistic physics for a Fractured mesh? EX: the pieces can collide (and potentially kill you) once they're separated from the door AND the door's original collision disappears based on the amount of Fractured pieces left on the model.