Can someone clarify what's wrong here?
I would like to convert my high res Maya model into a low poly/normal mapped object to be used in UDK. I think I'm getting close - but when I get into UDK my model looks messed up. The shadows seem to be off kilter and I thought I was doing everything right but maybe someone can point out where I've gone wrong. I made a really quick and dirty skull to try this out on thinking it would be a good study.
Here's a list of the steps I'm taking with pictures (18 pics).
1 - CREATED HIGH POLY MODEL
Self Explanatory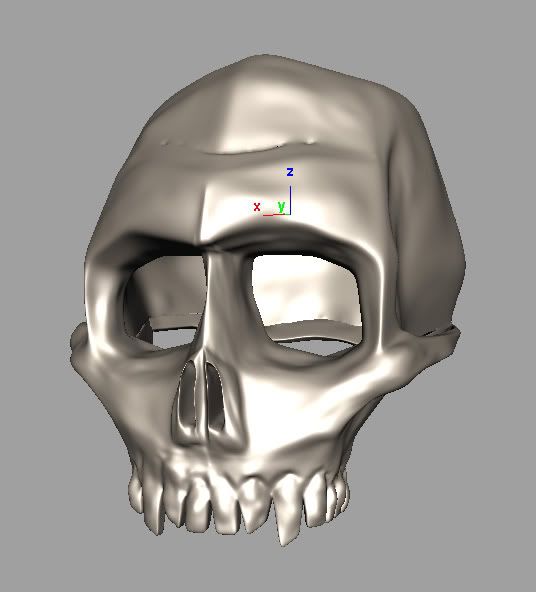 2 - CREATED LOW POLY MESH TO BE USED
Modeled basic Poly's around the high Res Mesh. Made sure nothing was protruding.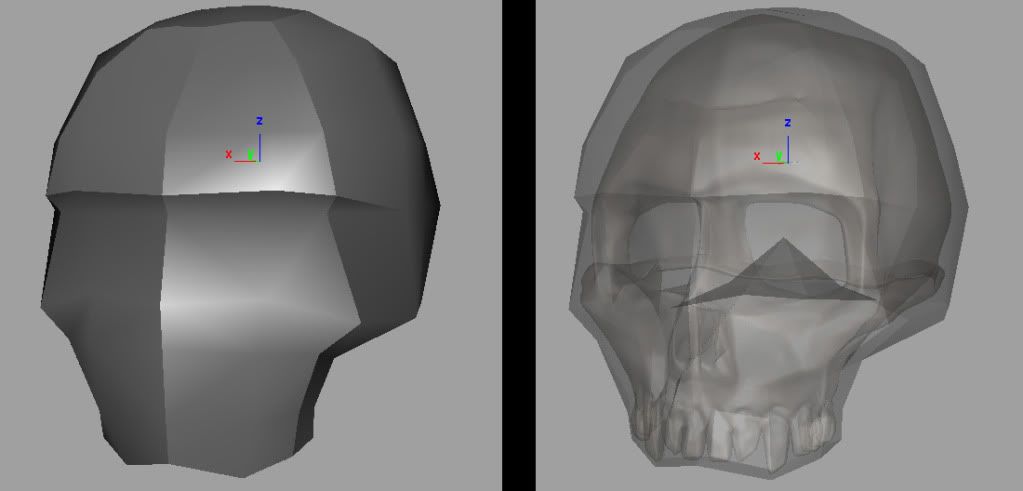 3 - LAYOUT UV's
Made sure my UV's were laid out cleanly and not overlapping.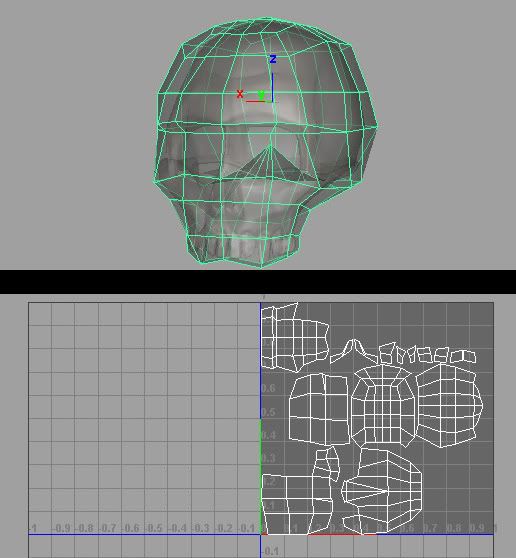 4 - CREATED NORMAL MAP
Using Transfer Map I created my normal map.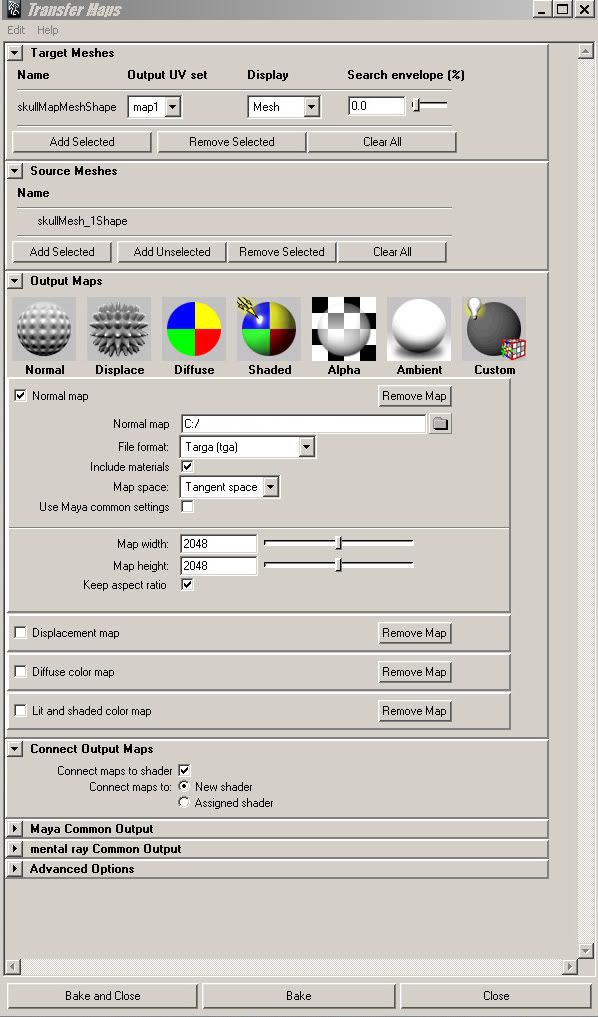 5 - NORMAL MAP CREATED AND APPLIED
It's not an exact replica but this works for now.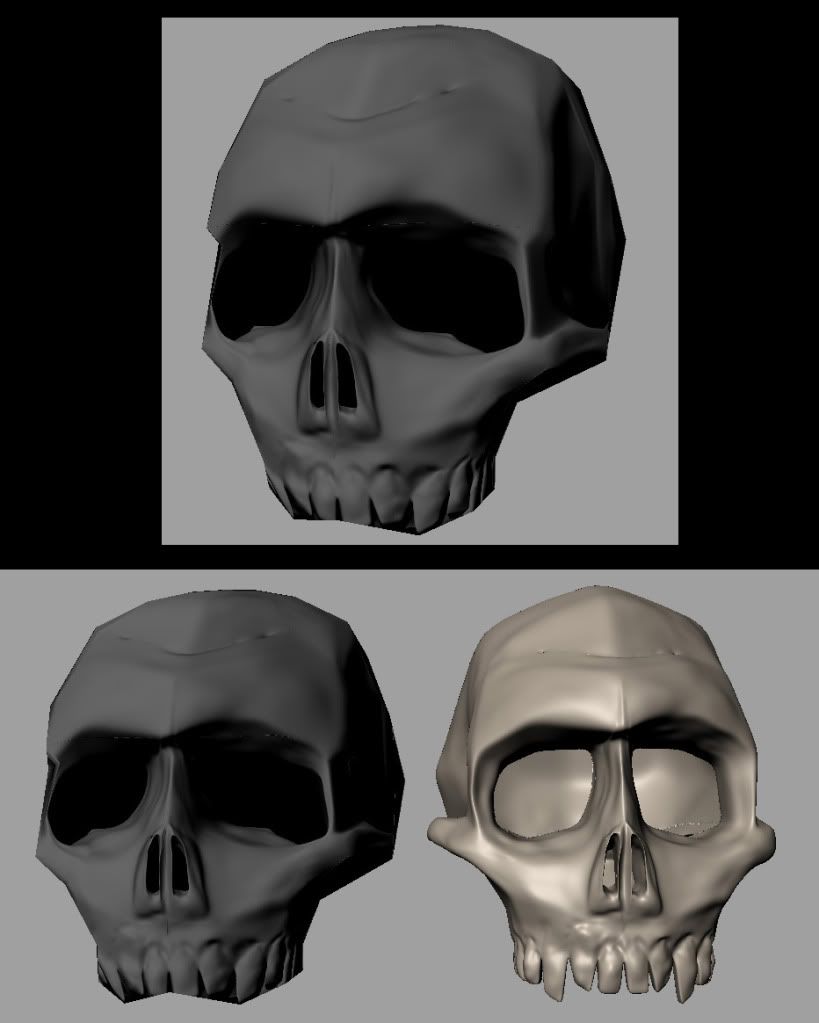 6 - ADDITIONAL UV SETS
I read on here that UDK needs an additional UV set so I created one.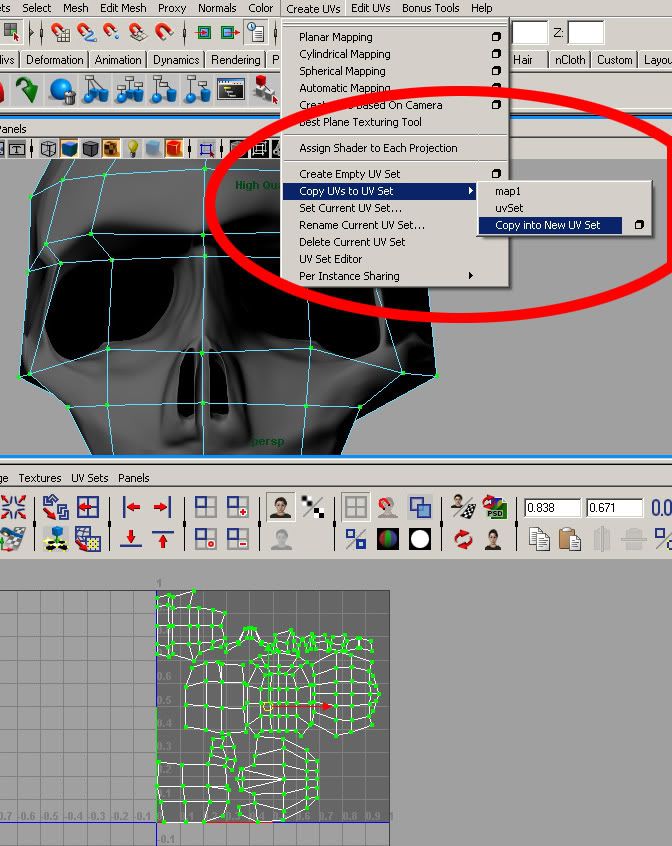 7 - EXPORTED MESH WITH ACTOR-X
I exported the lowPoly Mesh with Actor X. I used "Obey Hard Edges". Is that right?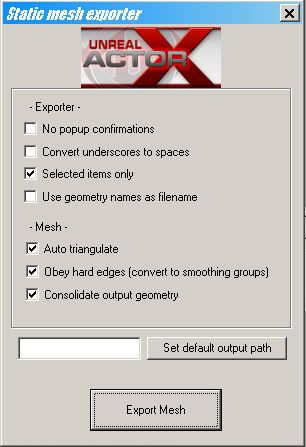 8 - IMPORTED MESH TO UDK
Imported the Mesh to UDK with these settings.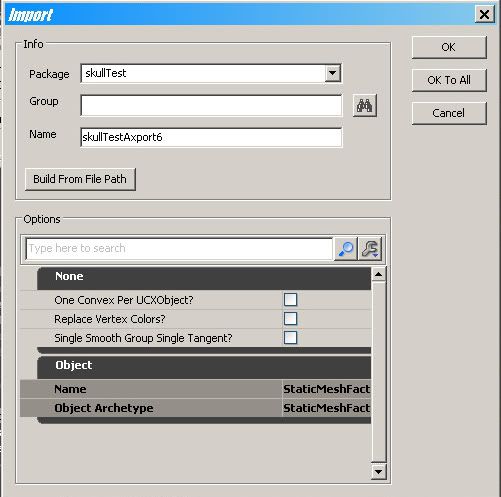 CONTINUED>>>>>>>>