Creating vast landscapes is a relatively pain free thing to do in UDK now. I suggest having a read through this
http://udn.epicgames.com/Three/Landscape.html
This page
http://udn.epicgames.com/Three/LandscapeCreating.html
Goes into detail about what sizes and format you can use. The actual elevation of a landscape is done via a greyscale image, white being the highest points, black being the lowest.
Then you can use weightmaps which are again, black and white images which determine where the textures you want will be placed upon import. Alternatively you can hand paint all of these. Your gonna need to hand paint bits at some point, but importing weightmaps saves you a lot of time to begin with. You will either have to make your maps in photoshop or similar, or use something like
TerreSculptor
These are a good set of videos to get you started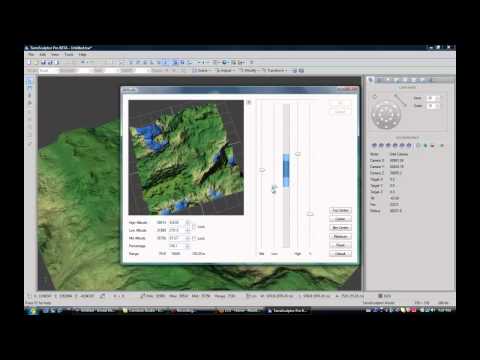 Hope this helps give you an idea of what to do.