So I have been trying to get some contrast also brightness in dark areas. Screwing around with the default Uber postprocess chain didn't give me the results I wanted, so i just messed around with a shader to get my results.
Maybe this is pointless to have but I'm posting it anyway : ]
You can modify two parameters (create a Material instance of it, if you want ) which will adjust brightness and contrast of the scene.
Overall brightness : brightens the scene but also doesn't really wash out the pixels
Contrast : keep bright areas and darkens dark areas.
Both of these can be used in conjunction to create a nice balance.
Simply create a new Material Node in your post process chain or the default UTPostProcess chain and add this material in there.
For more info :
http://udn.epicgames.com/Three/PostP...e.html#Context
Menu
Shader Node system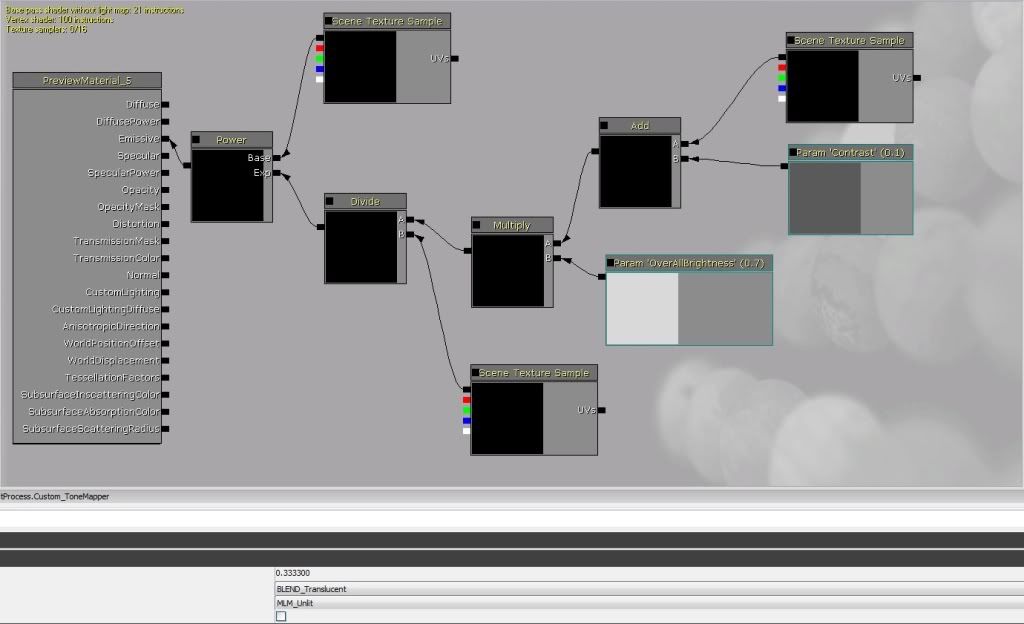 Comparison examples.
Default Values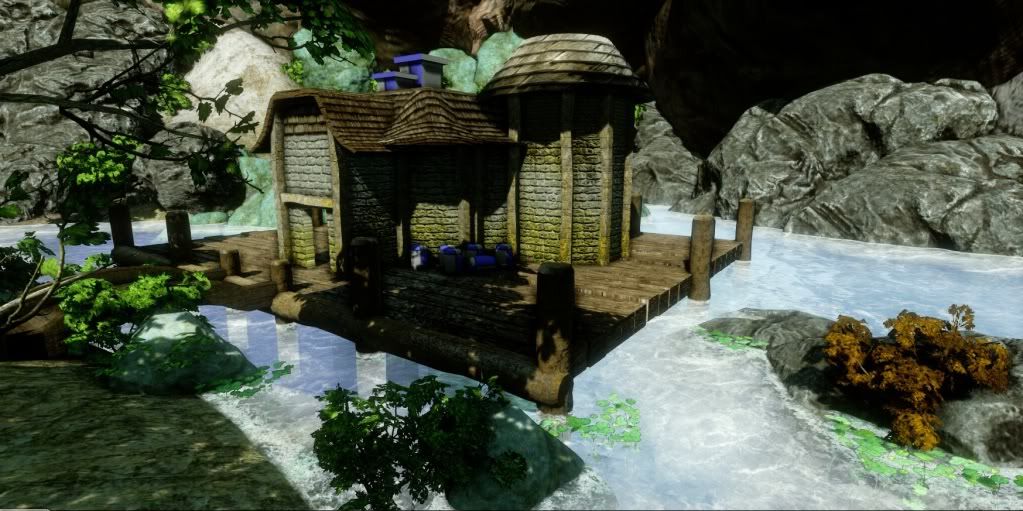 Brightness at 0.07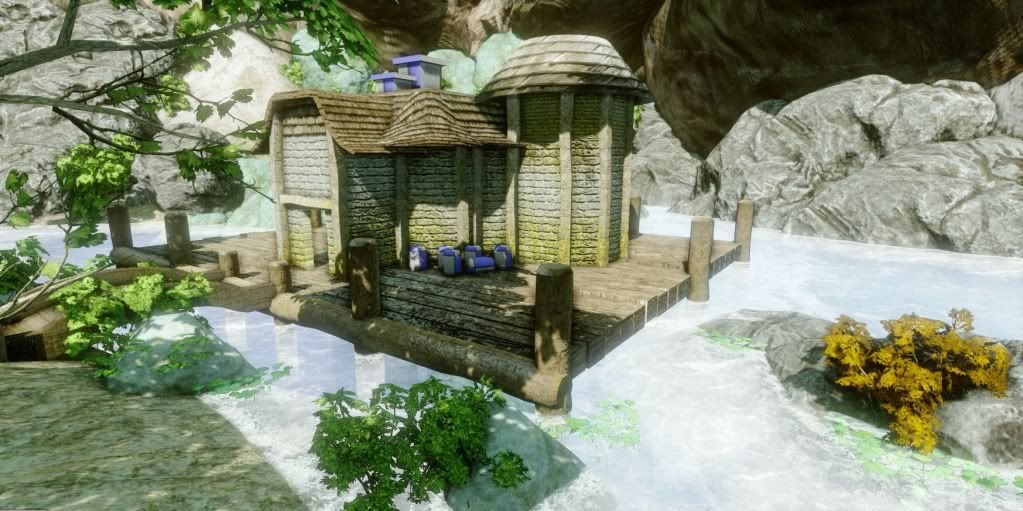 Brightness at 0.3 Contrast 0.7
Hope this is useful! Or someone expands on this : ]
Thanks for reading!