Hi guys.. i desperatly need some help.. i'm trying to design a hotel level in my game.. so i got the blueprint of the interior of one of the hotel floors...




The modeling goes perfectly.. everything goes along smoothly.. and i end up with this...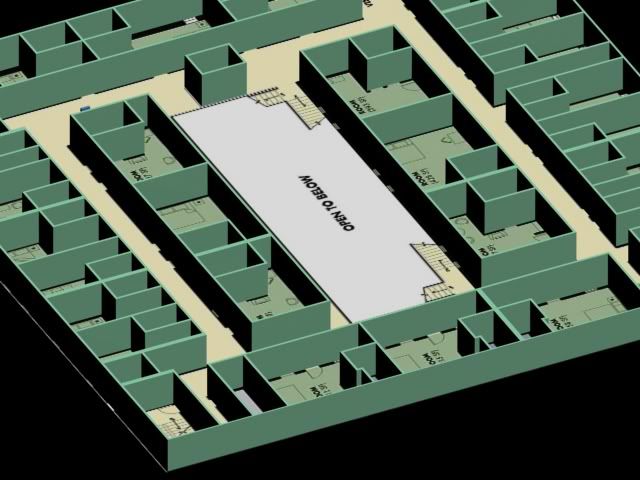 Then i used the UVW Mapping modifier, and i chose face...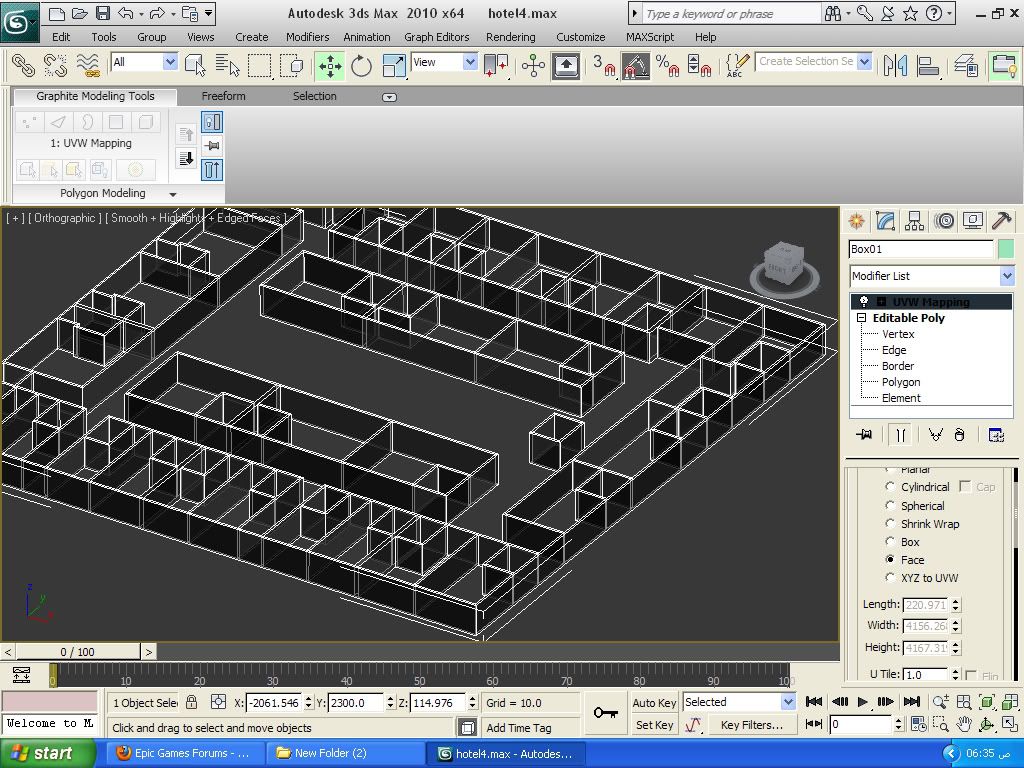 I exported the model using the following settings...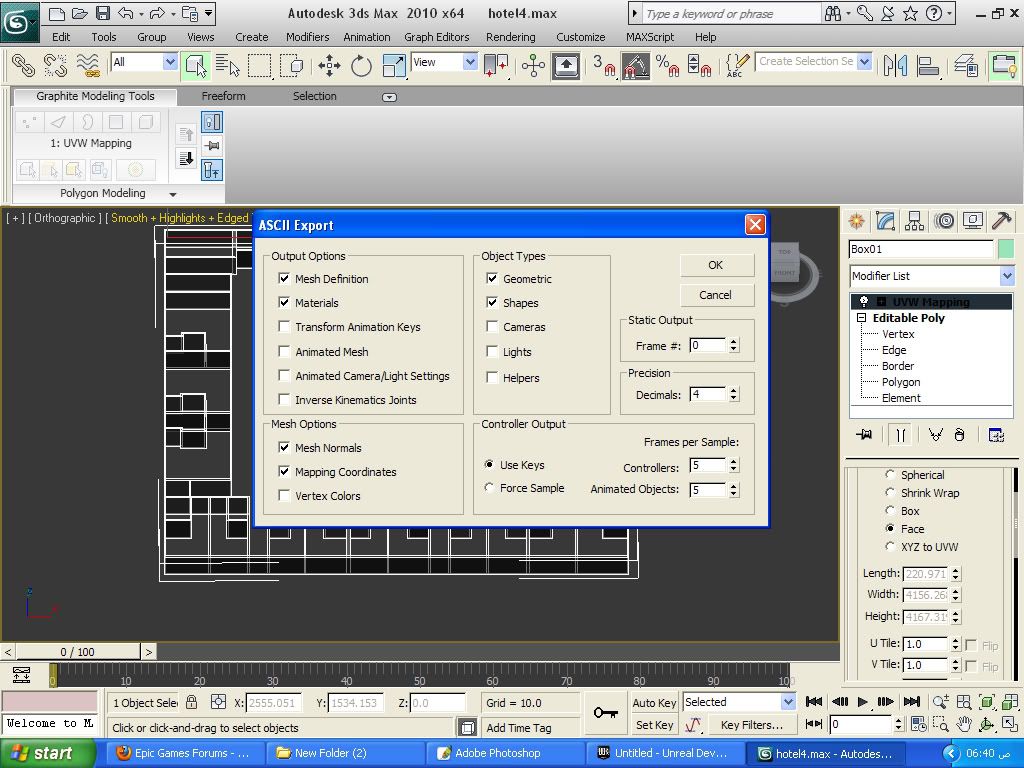 Then i imported it in UDK.. placed it, applied a texture just to test it out.. and this is what i got...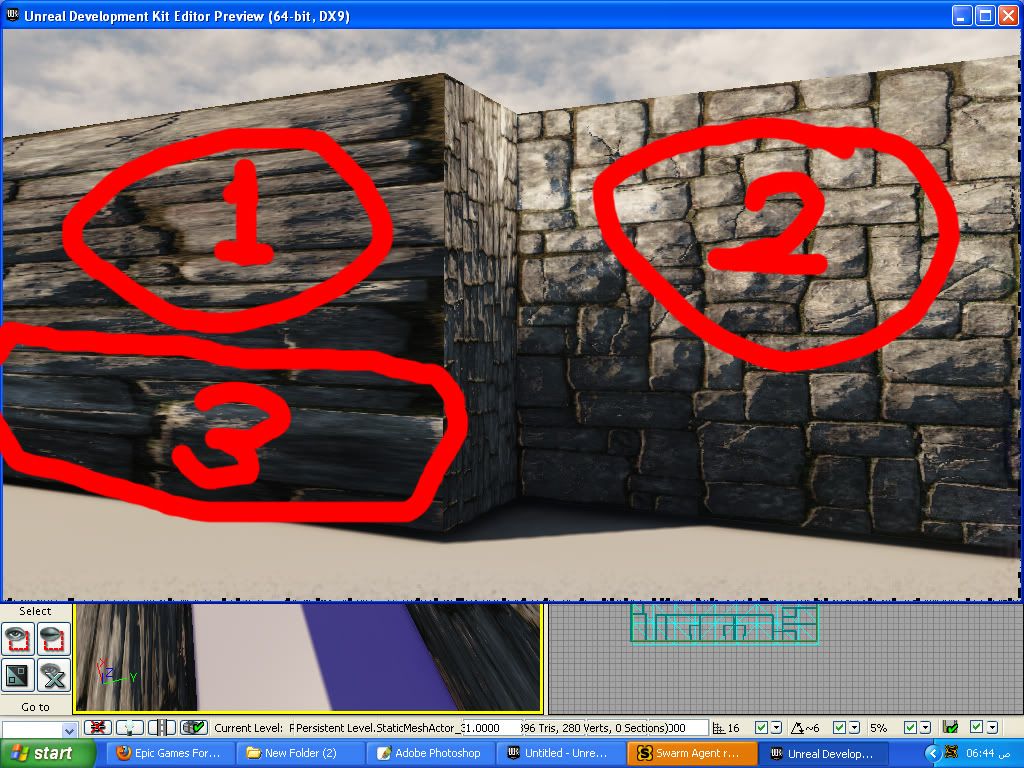 my problems here are as follows..
#1. Notice how some walls have the texture stretched..
#2. It looks normal on some walls..
#3 There's some sort of dark shadow on the lower half of some of the walls... which is not consistant with the lighting..

i've already tried different UVW Mappers... planar, box, etc.. the face mapper got me the best results so far... this is my 3rd attempt at that interior.. i used different methods each time...
this time i played it safe.. i didn't even cut the doors and windows using Probolean like i did before only to test the textures out.

I don't really know what else i can do.. i've spent too much time on this so any help would be much much appreciated


Thanx in advance.