Hi everyone.
I'm somewhat new to UDK. I got the basics of the engine down: importing, material setup, lighting, basic particles, terrain modification... which is where I hit this bump -->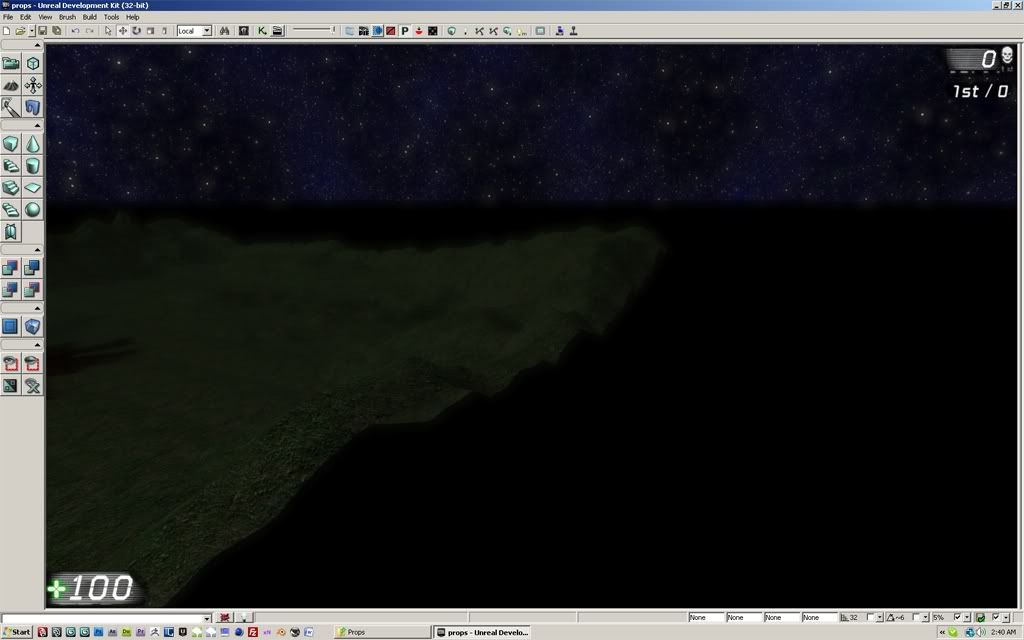 In this image I am playing within the UDK, and I am standing on nothing, as you can see. About half of my terrain is fine, the other half I start walking on air and I don't know why. It happened out of nowhere a few hours ago, I had just noticed it, when testing. I can not see any GEO, or blocking volumes in wireframe mode, so I know that's not it.
I had 'built all', does not help... Any ideas?
Thanks,
Gera