Hi guys,
I have made a scene to test the light. In the scene, i have 2 lights, 1 is LightPoint and 1 is DominantDirectionalLight.
I can not have the shadow of the bamboos.
And at the next picture I used a DominantDirectionalLight but still not have the shadow on the ground. Although there was shadow on the gun (if u look carefully).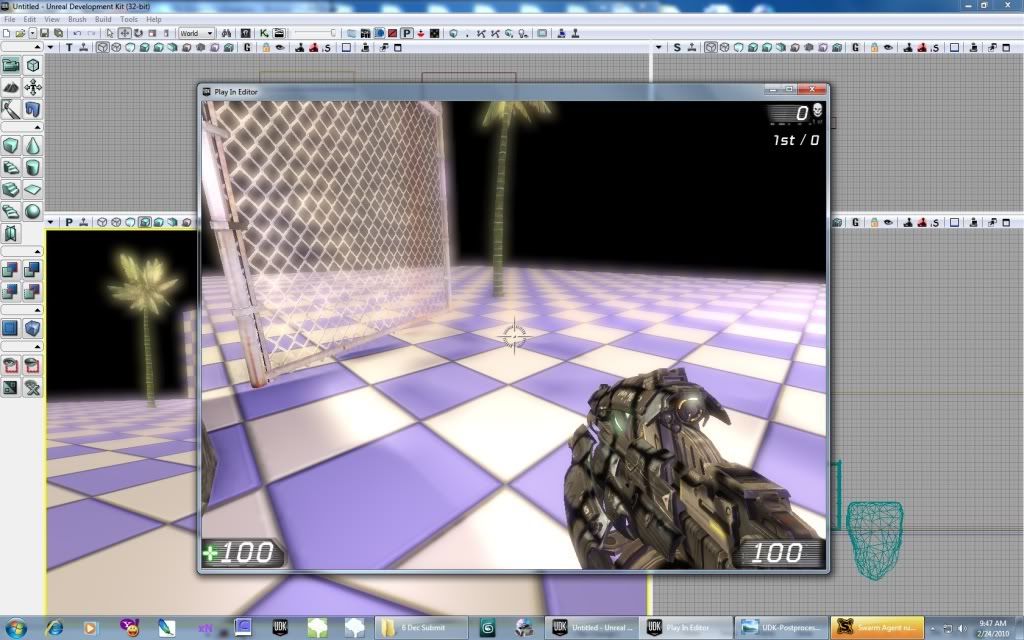 Now it becomes stranger.
When the camera is far, there is no shahow.
But when i move closer, the shadow appears.
After BuildAll, the shadow disappears event i stay at the same position before i built all.