Coming soon on iOS
Generic Jack eh... so what's it about?
Generic Jack is an adventure side-scrolling runner game built using UDK for iOS devices. It uses similar mechanics to the notoriously difficult 'The Impossible Game' in the sense that your objective is to simply reach the end of the level with the least amount of tries (fails in our case). To achieve this, the player must overcome the many obstacles in their path with their trusty jump and slide buttons.
You got any screenshots?
Of Course we do
How about a video?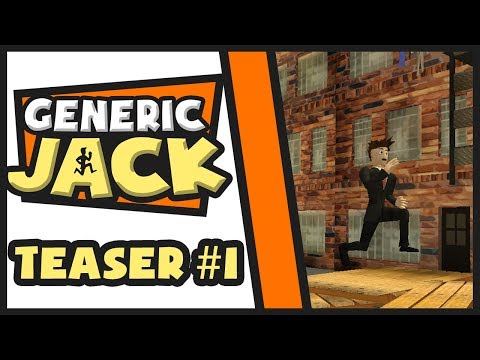 Impressive! So where can I find extra info on this project?
Well you check out our website:
lazygames.org
Also give us a 'like' on our facebook page:
https://www.facebook.com/Properlazygames
And how about a 'follow' on twitter for the triple:
https://twitter.com/ProperLazyGames