I'm a big fan of the old text-adventure games and have been wondering about merging them with the 3D environments found in AAA FPS games.
I've made a simple demo of the kind of game I'm talking about. It's fully playable and solvable at the moment, and I have had a few testers go through to iron out some of the major bugs, but I'm really keen to get some more testers to try it and see what does/doesn't work.
The 3D environment is NOT mine - it was made by Tor Frick and is available for download at his website -
http://www.torfrick.com/info/lab.html
The executable is 130mb - if you are able to test it please PM me and i'll send you a link to the most recent build (Windows only).
Here's a video of the gameplay - there is a small spoiler in it!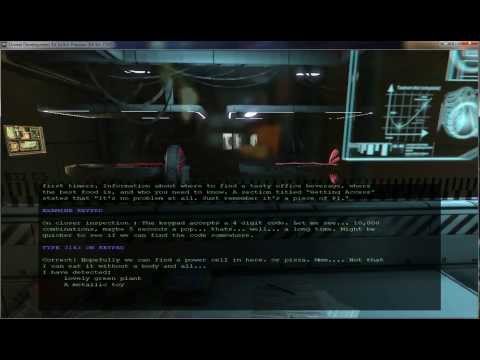 Here's a screenshot: