Hey fellows!
12 Weeks ago I began to work on this game.
Or to be exact, I began work on a trailer which would be the major part of my graduation project.
Within these weeks I created all assets, animations and programming.
Lots of shaders and particles were created in co-work with my brother who's also getting into UDK.
With time as strongest enemy I had to go without alot gameplay, fighting etc.
English subtitles in video info!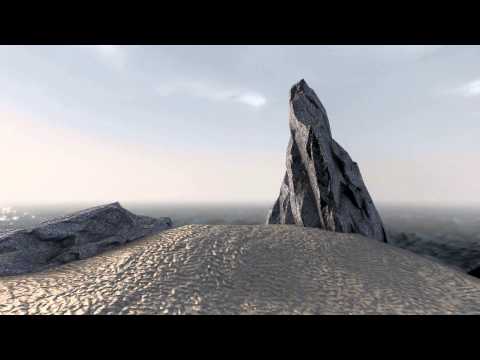 ---
Things I'm currently working on:
Mostly redone weapon system allowing 1 or 2 swords, shields, bows and magics.
Better flight system
regional & dynamic time of day plus weather system (paused for now, I'm going to port everything over to UDK4 later which will allow different approaches)
Done functionality highligths:
Modular structure allowing Mods, Add-Ons, DLCs
Modular pawn (possibility to use various armor parts etc)
Ridable pawn (Dragon and to be done ridable pawns are no vehicles but independent "real" pawns
---
We want to go pro/*commercial* with this some day, but that's a long way to go.
However we'll soon begin looking for more team members.
Note regarding "Drakan". Sooner or later I'll see if I can reach an license agreement.
If not we'd need to go without Drakan. But as most gameplay and locations are independent to it, it would be a certain loss but not devastating.
---
Ok, final words:
*everything* you've seen is work in progress. I have lots of corrections and reworking to do with almost all shaders, meshes and textures.
But with very limited resources I have to set priorities and so next step is focusing on gameplay, combat, basic enemies.
And now it's up to you to tell me if you love or hate it