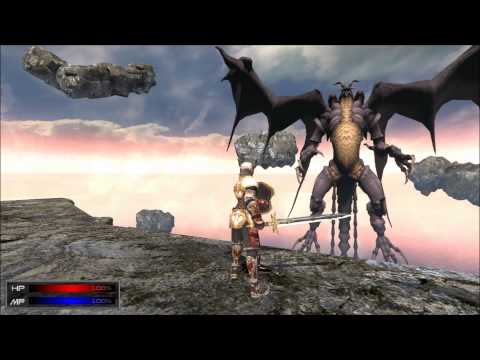 A quick video of a level design built in UDK to emulate the Bahamut battlefield from Final Fantasy XI, inside an area known as Cape Riverne.
This level showcases some of my first attempts at custom rigging and animation... including the character pawn's run and idle animations, as well as the flapping of Bahamut's wings. They're pretty rough, but not terrible for a first attempt, right??
Maybe more interesting, is that the level shown in the video is actually running in the Oculus-ready version of UDK, meaning you could theoretically play this with an Oculus Rift. However, I do not yet have my device, and therefore can't really test it.