Hello Everyone!
We're excited to show you our latest project Highland Wars, which we're developing for PC with UDK. We've just finished our first title,
Gloomy Hollow
(which will be soon released on iOS devices by Chillingo), so we've worked on Highland Wars couple of months now.
Here's a short video demonstrating a part of the game: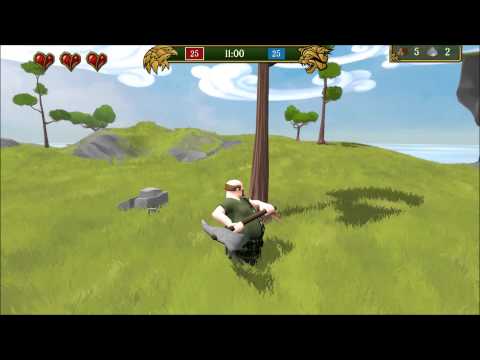 Each of us have a long background on game development in many different Finnish game companies so collectively we have a dozen of released titles (for example I worked as an artist at Frozenbyte on the first Trine that was released on PC and PS3).
Since we're a small indie studio, we decided to make the whole development process fully transparent so feel free to comment, criticize and ask what ever you have on your mind (hopefully related to the game
).
We'll be updating our
development blog
and
forums
regularly (
http://www.highlandwars.com
&
http://forum.highlandwars.com
) and keep posting videos, technical information etc. in them so be sure to check them out too! We're also going to open the pre-sales Humble Store shortly and plan to make the first closed release in the following months. We really hope to get the community involved in the creation of Highland Wars so please join in the discussion and help us making the game better with your ideas and comments.
Cheers,
Matti
CEO
Skyrock Games