naturally I hold Jorge Jimenez in high regards for the strides he has made in realistic skin rendering so for my thesis I am looking at skin rendering for games.
Jorge Jimenez
My Progress in skin rendering
naturally I have had to adapt the approach since Jeorge's work is of high res standard 6000x6000 so I am aiming at bringing it down to 2048x2048. this is just testing renders as the finished piece will be a whole body model but looking at nailing the render setup first. Right now these have no thickness maps as thats my next step.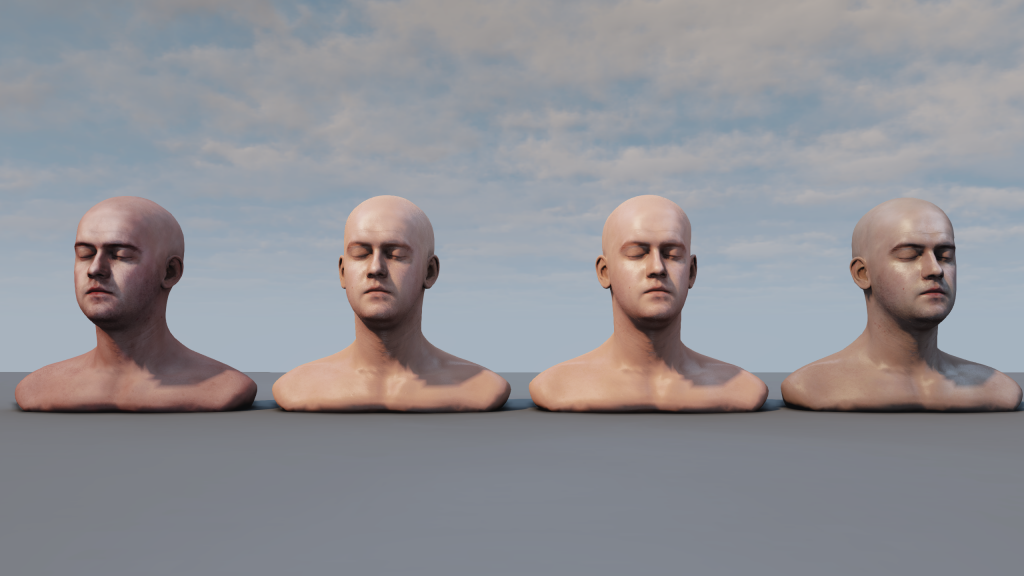 any critique is welcomed and much appriciated