Dark Storm is a first person shooter & Third Person Shooter that is currently in development. Designed by Fenrir Studios, Dark Storm utilizes the Unreal 3 Engine. With Professional Composing and Dynamic AI and roots in Stealth action.
The development team has been working consistently, designing character models and adaptive AI, building rich environments to make Dark Storm an immersive and charismatic experience.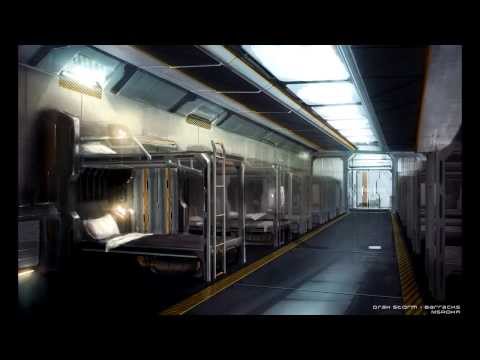 The Story
A Dark Storm is coming. You walk through the corridors, casually discussing the daily gossip with a colleague. You stop, mid-sentence. A strange, eerie feeling washes over you. Something is coming, and it's not alone.
Chaos ensues. Within seconds, your surroundings become unfamiliar. Screams coming from every direction are suddenly silenced with a loud crack. Dark shadows fill the hall, something is approaching. There is no safe place to hide. Lives are lost. Hollow casings and freshly-spilled blood lay in thick layers on the floor. Each muzzle flash, each explosion, each terrifying moment that passes means less of a chance for escape, for survival. And its just the beginning. A dark storm is coming.
The Game
And if you can help support our development and depending on what you donate we'll give you anything from special promotional art, Digital copy of the soundtrack and even have a character based off your photo (face wise).
Please feel free to drop by our pages below if you would like to be updated on the development of Dark Storm.
Support our Development on Kickstarter
Visit our page on Indiedb
Visit the Official Home of Dark Storm
P.S We are still looking for a Character Artist and Prop Modeler pm for details