Well following along with geodav's vids, and a bit of tegleg's stuff, I got this vehicle into game at least.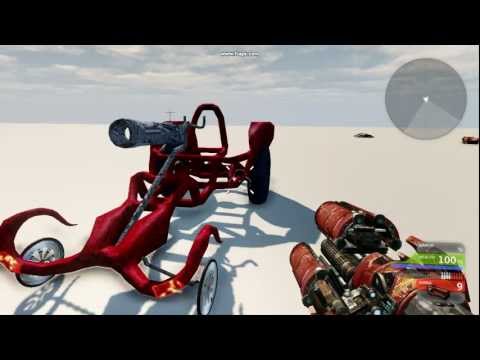 Modeled in blender 2.63 (r50707)
textures - blender, sculptris, assembled in Gimp 2.8
ToDo list (there is more but later..)
grrr... figure out what is wrong with morph export/import.
? death mesh not spawning.
? figure out skel control to get Yoke to steer with wheels
? link character hands to yoke grips (bones are there).
? figure out the console properties tuning method. ~| editactor class=svehicle |