Wraithborne is Alpha Dog's first game, made with UDK and coming soon to smartphones and tablets.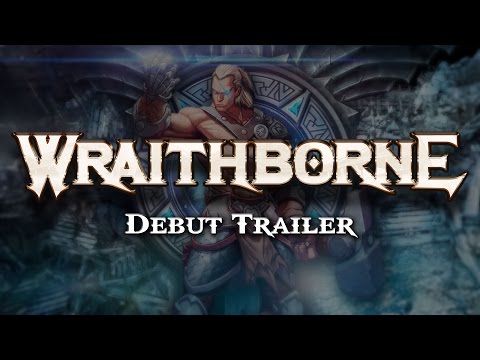 Wraithborne Debut Trailer by Alpha Dog Games
Homepage -
http://www.wraithborne.com
Like Us -
https://www.facebook.com/AlphaDogGames
Follow Us -
https://twitter.com/alphadoggames
When magic returned to the world, everything changed in an instant. All that remains of the past are the crumbling ruins of the fallen Age of Humanity. The old legends -- wraiths, goblins and werewolves -- now stalk the lands. Now, one born of their greatest fear will claim the power of the Runes and protect what remains of humanity. He is Wraithborne.
Wraithborne is a visceral Whack-and-Smash experience in a new dark fantasy world. Take control of a lone warrior to defeat fearsome monsters with a combination of unique gesture-based action combat, and strategic challenge in unlocking, upgrading and using powerful Rune Magic.
This is the first title from Alpha Dog Games, and utilizes the Unreal Development Kit. Wraithborne is coming soon for smartphone and tablet platforms.
About the Company:
The Alpha Dogs are three veterans of the games industry that cast away the machine of big-game development to create our own high-quality games, tailored specifically for the devices that gamers use every day. We are a small, independent, Canadian developer that aims to recreate the magic of high production values on tablets, smartphones and other emerging platforms.
The founders represent the three core disciplines of making games -- Programming, Art and Design -- have 35 years of combined experience, and shipped dozens of titles in the AAA, Web, Mobile and Social space. Along with a small supporting cast of independent art, animation, writing and audio professionals, we are also creating a new fantasy world for the games we are making.