We start working on the game properly in a few weeks. This is just a concept for the first level and to get a basic feel for the game and engine.
So far, this was only done by me. You can expect much better gameplay when our level designer takes over seeing as I'm just the 3D Modeller/ Musician.
All models are original apart from the barrel.
We plan to make the game a dungeon based 3rd person hack n' slash with RPG elements based around a denounced Holy-Warrior bent on gaining infinite power by summoning an Immortal by the name of Aurgelmir. He can only smmon this being after gaining enough power from raising the dead and summoning evil spirits/ demons as his power is determined by this. The end game will be to weaken him by killing his summoned minions and then find a weapon that can trap his soul as he cannot be killed. There's a lot more to the story and lore, but I'm not going into detail as of yet. :]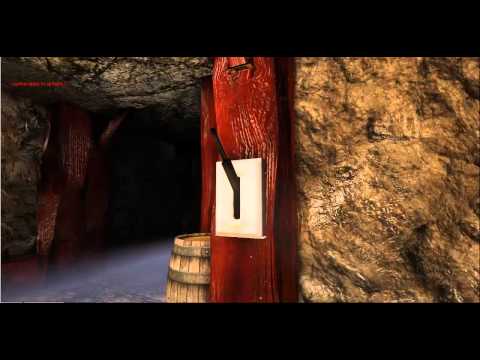 [EDIT] I really don't know what happens to the camera near the end of the video. Dodgy Screen Capture software.