Hey guys, I'm not sure if anyone would recognize me from the UT2004 and UT3 forums
but I have finally stopped lurking and made a small project in UDK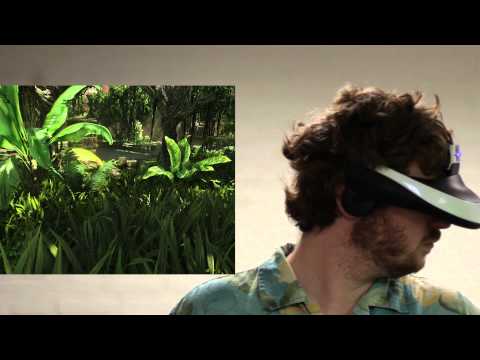 Edit!!!! added new video head tracking without a HMD
http://www.youtube.com/watch?v=TAB-WLy8vz8
Using a YEI 3-Space Sensor and a Sony HMZ-T1 headset I made a small demo.
The 3-Space Sensor is a miniature AHRS that can give orientation of whatever its attached to.
For more information and the source code go to:
http://www.yeitechnology.com/head-tr...ace-sensor-udk
To get the data into UDK I used DLLBind and bound a few functions out of the API.
The addition of RealD in this build of UDK made this even better as the side packing works in the HMZ-T1.
Previously I used iZ3D driver for 3D but the native implementation looks and runs better.
The video doesn't do the visuals justice tho it looks amazing in 3d and with it moving naturally with your head.
I'm not an artist so you can see that I'm just using the foliage map for the video.
I do plan showing this off at another conference in a few months if someone has a really sweet map they want me to use just message me.
Also the sensors have other applications beyond just head tracking, they can be used for gestures and motion capturing. If I get time I will try to make a few more fun demos in UDK.
Thanks!!