Hey guys I am just going to start this thread off with a small overview of the progress that I have made so far.
I am in the process of completing this project as part of a masters dissertation titled 'An investigation into creating physically accurate real-time skin shaders'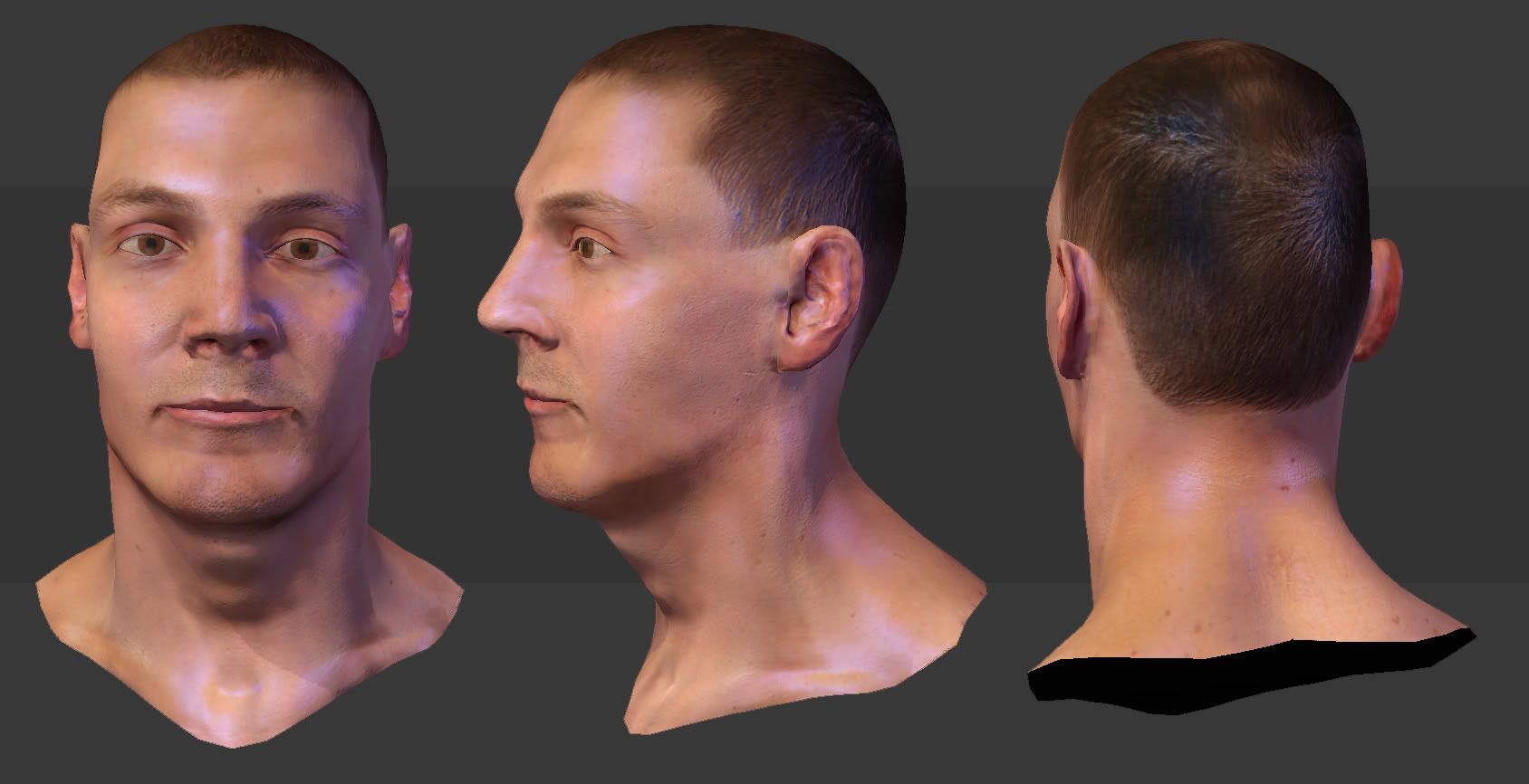 In terms of research I have been looking at technical skin rendering papers such as
Jorge Jimenez's - Screen-space perceptual rendering of human skin
and
Eugene d'Eon's - Effiecent Rendering of Human Skin
I have also been investigating both the texture space and screen space subsurface scattering solutions that are availible in both UDK and Crysis.(Crysis 1 & 2, UDK DX9 & DX11)
From my research I managed to identify strengths and weaknesses of each of the skin shading approaches. This has lead me to the stage where I am going to attempt to merge both the texture based solution (DT 3d -
http://forums.epicgames.com/threads/...DK-Skin-Shader
), with some of the newer intigrated screen space features from the newer DX11 UDK.
Current Problem
: Miguel's shader works by the use of both a custom lighting and custom diffuse parameters, which is overwriting the extra screen-space attributes.
Once I have finished prepping the head then I plan on exporting it to UDK and see what elelments of Miguel's shader can be used without the use of the custom lighting and custom diffuse.
I am also planning on investigating the SSS withing Crysis and testing them in a physchophysical test with a series of check boxes so that I can see which technique is the most accurate.
If you got this far , Thanks for reading