Doesn't really have a name yet but I decided to start sharing my WIPs of this environment now that I sort of have something to show.
Managed to get lighting adjusted, but not built. Black shadows are a result of that which I will fix later.
Going to re-do the billboards for the trees as well or at-least the LODs...
But, Enjoy!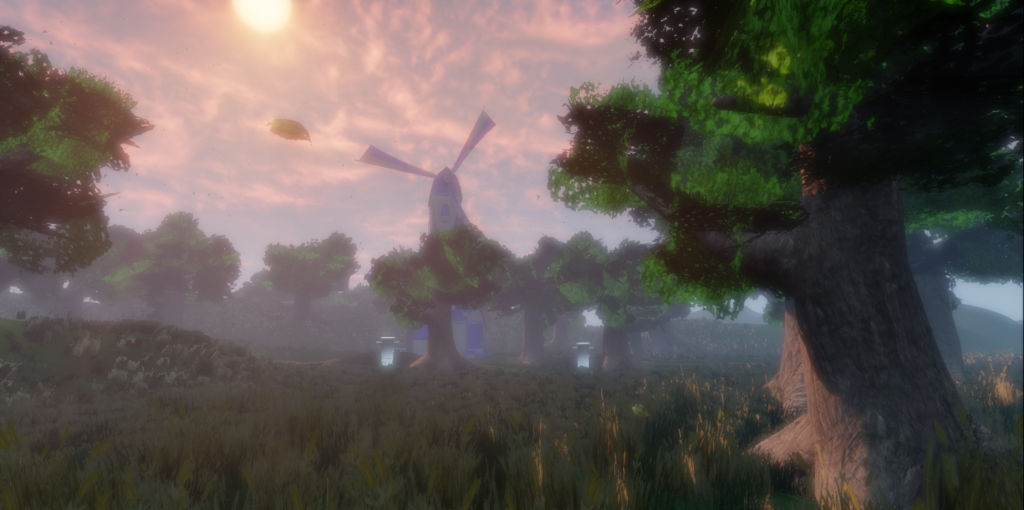 UPDATE: Managed to get the trees fixed up. Adjusted the atmosphere for more saturation, need opinions on that.