I'm trying to create an island or a few for UDK. But since I am still learning all the programs I am using it is quite a rough road to take but if I don't try I'll never learn hey?
Anyway I managed to model my first ever trees in blender 2.5. I'm quite proud of the trees to be honest they many not be much and definitely don't look good enough to be in a next generation game but it's my first so go easy on me
. My goal is to create an island in UDK using 100% my own models. I'm trying to learn how to use both UDK and CE3 because I want to be able to get into the game development industry one day. In UDK I haven't been able to really make an island but I have been able to texture paint most of the terrain but need to add my own trees to get it to look like a jungle island. In CE3 it automatically places water which is great and I was able to make an island surrounded by water! But I haven't figured out how to texture the terrain in CE3.
UDK island: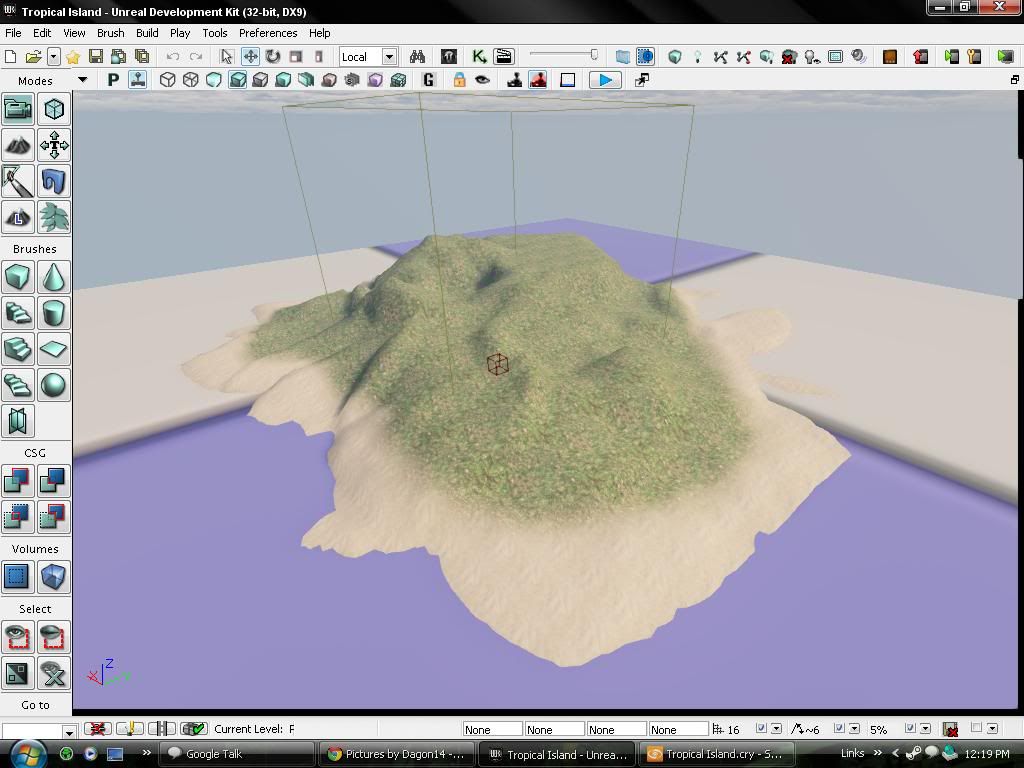 CE3 Island: