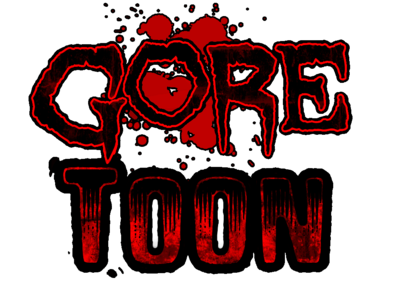 Check us out on Moddb
http://www.moddb.com/games/gore-toon/#2482842
Introduction
Gore Toon is a 3PS, (Third Person Shooter.) The idea of the game is to be a catchy art style. GORE is the main factor of this game. There is blood, blood and some more blood. Such features included are built in like Traps, which is a main asset to the game! Gore Toon mixes game-play from games such as: Team Fortress 2, Gears of War, and Brink to create a innovative, unique, and addicting 3PS setting in a nuked meltdown area.
Goals
Gore Toon will be aiming to release on the Steam network for retail sale. Pricing not formulated yet.
Main Features
Camera Switching Players will be able to switch from First-Person view to a Third-Person view and vice versa with the press of a button.
Gore Blood is the biggest factor of Gore Toon, you will see special effects spurring blood on almost everything that happens to players.
Traps Players or the environment will have traps setup that can KO players who walk into its zone.
Player Classes Gore Toon will consist of 8 unique player classes that accommodate people's play style.
Doomed Atmosphere The setting of the game is that a Nuke has been launched upon the area and has wiped out everything. This encourages a dark, red atmosphere and feeling. Characters will be wearing equipment influencing the harshness of surviving in a wasteland.
Weapons
Weapons will have a themed coordination by which the damage applied to enemies is dependent on what part of the body you hit them. This system will traditionally follow as such (order -highest damage to lowest): Head, Torso, Legs, Arms.


Player Classes
Assassin
The Assassin is the blade in the dark, striking from the shadows and is afraid of nothing. He is very acrobatic and excels in the art of killing.
Perks
• +20% Damage with all weapons
• Moves slightly quicker
• Able to shoot a Poison Dart
Surgeon
The Surgeon has the ability to keep her allies alive. She is on the rebellious side and is able to stand on her own with her extensive knowledge of anatomy which is her strongest weapon.
Perks
• +20% Damage with all weapons
• Can Heal Players
Naturalist
The Naturalist is your all around Solder. He has minor strengths along with minor weaknesses, overall he is suited for casual play.
Perks
• +20% Damage with all weapons
• Can Sprint for 3 more seconds
Juggernaut
The Juggernaut is your classic explosion loving machine. He strives to make things explode in a bloody fury.
Perks
• +25% With explosive weapons
• -50% Damage from explosions
• Ability to plant C4 with manual detonation
Gunner
The gunner is your traditional Jarhead with a passion for blood shedding. He has an aggressive attitude toward everything and just wants to shoot **** up. Shoot now, ask questions later...or never.
Perks
• +20% Damage with Machine Guns & Shotguns
• -30% Recoil
• Can enter Rage state
Brute
The Brute is exactly what he sounds like, he can take more damage and dish out more pain. This guy is built like a tank with bulging muscles, shirtless, and favors his fist as his own natural weapons.
Perks
• +50% Damage resistance
• -30% Damage & Accuracy with guns
• +50% damage with melee weapons
Sharpshooter

The Sharpshooter is what you would call a Marine Core Sniper. She has extreme precision with her rifles and wears Camouflage to blend in with her surroundings.
Perks
• +10% Increased accuracy with all weapons
• -50% Recoil with all weapons
Engineer
The Engineer is the tech of the Century, he is skilled with technology. Wearing high-tech futuristic glowing armor for his protection and to enhance his skills.
Perks
• +5% damage with Hand guns
• Starts with 2 more clips at start of round
• Can setup Turrets
• Can share ammo with allies
As of know thats all info we are giving out, game is in alpha right now beta date is unknown but estimated to be around Christmas 2011
Below are some screens.