Hey guys , heres a transformer that I have been working on lately. I have just managed to finish the high poly model and am about to start making the low poly model for the bake.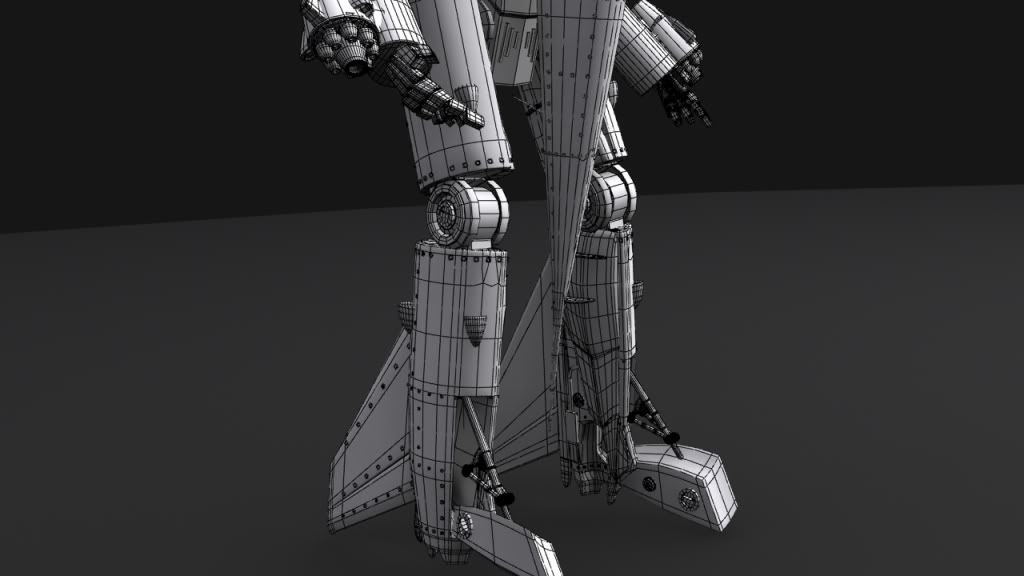 The main challenge with the model was to take a fuselage and wings , and add extra elements to create a transformer with semi-correct anatomy.
The aim of this project is to have the model transform in the UDK.