Started this project with another artist. B.U.R.N. is a mech combat game on rails. These are shots from the training level and concept of the mechs by Yung. I do the scripting and level artwork (maybe animate here and there), Yung does characters and animation. We're keeping it simple: shoot the mech, certain parts cause more damage, ect. 7 levels total, and 7 mechs total. Textures for the levels are not heavy two textures only and one for he blue glow and the other is for the light glow. Mechs get 2040x2048. A very light game.
A screen from an earlier iteration:
Below is a screenshot from UDK. I
WISH
the alpha's looked this good on mobile... Other than me not getting nice alpha blends on my glares on target device, I am very happy with progress.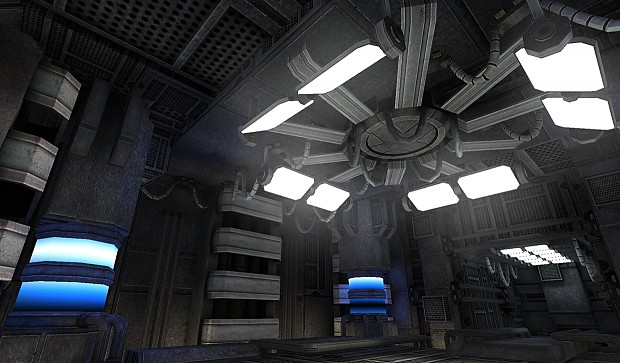 A link to video
::YouTube::
Yung has been kicking *** with his mech designs.