I have been using the development parts of the forum for quite some time now, yet never realized that this is a sub-section of the forum rather than just a title.
I am currently working on a RPG/FPS/RTS protoype set in the iron age, which I am calling "Settling Revenge", the name is based on the backstory.
Quick Runthrough:
You were the runner-up to the chief of your village, seeing you as a threat to his throne, he has you exiled from the community.
You start off on the other end of the valley the region is set in with nothing, but your basic tools.
Your goal is to start your own settlement and reclaim what is yours or create something even greater.
Your starting tools is a basic hammer, pickaxe and hatchet. You will use these as expected, to retrieve various resources like wood, stone and eventually ore, and for constructing new buildings using the resources you gather.
Progress will begin slow, but as your settlements starts taking shape, you will begin to attract other exiled and newcomers, you can delegate these as either warriors or workers. The warriors can be ordered to either use bows or melee weapons. And the workers can be ordered to gather any material or work on buildings.
(I may have the warriors and workers upgradeable, depending on how feasible and complex it will need to be once the prototype starts coming properly together.)
The buildings are so far planned to be Walls, housing, town hall, your home, forge, mines and armoury and maybe various minor structures to add to attractiveness. (The buildings will likely be upgradeable)
The progress so far:
I suppose this will be the interesting bit.
So far I got my own map with the opponents city.
I got a fair amount custom meshes, some music and sounds, the basic tools already animated, my own UI and some of the menus.
I have planned how to do the resource system, I am currently just waiting on confirmations on some scripting.
I already got a system on how to construct buildings working, I just need the resource system before I implement it.
I expect the biggest task will be the AI.
I haven't taken any footage lately, but I got a few screenshots, just keep in mind that some fixes to meshes, lighting improvements, custom ui and more has been created since these.
Being a Indie game, everything will be under construction all the way until the final, so objects already in the game should be considered placeholders for now.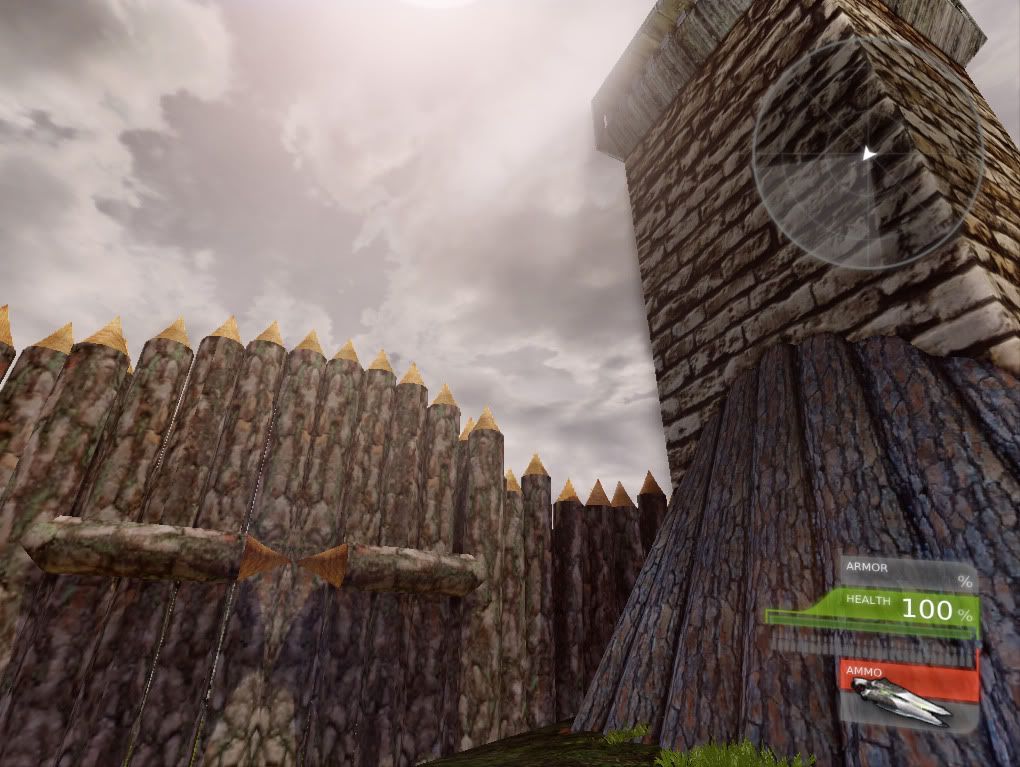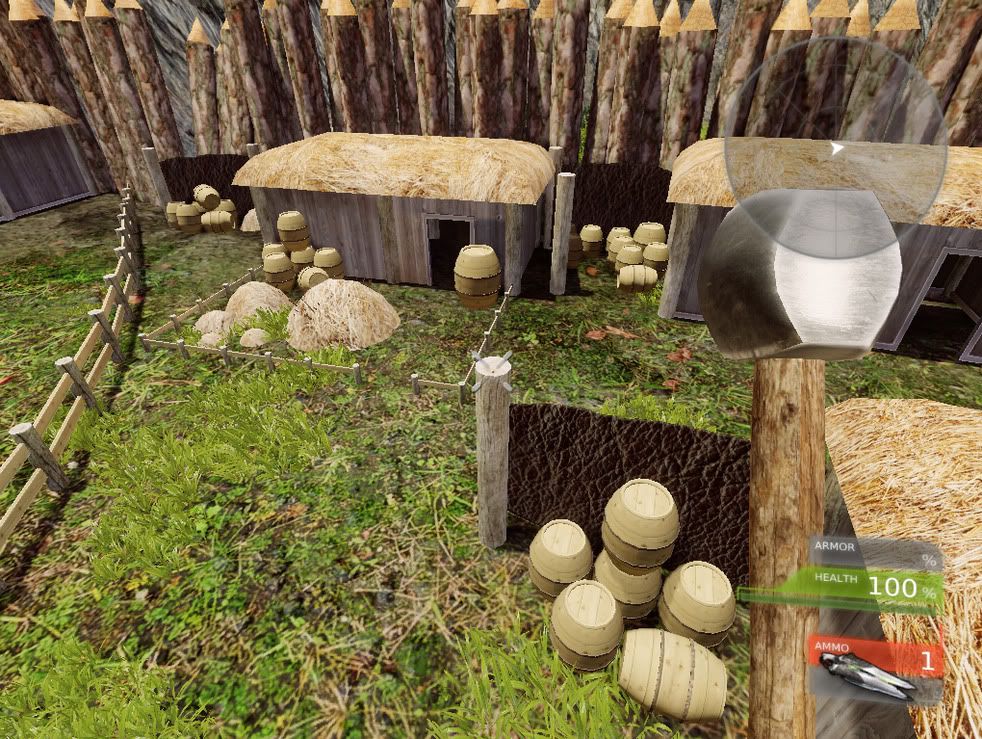 (Are these images considered too big to not use the [shot] tags, by the way?)
Edit: Oh and yes, the trees and terrain are UDK content. I simply have not gotten that far yet.