As of today (19th October 2014) you can find a demo of the project here:
http://bit.ly/1wdM19b
Long story short, I've implemented a dynamic terrain system entirely with UnrealScript. Before I go into details here's a video demonstration: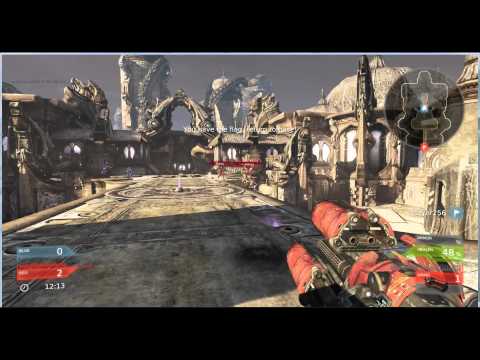 The motivation behind it were some questions related to dynamic terrain in the Programming and Unrealscript section here on the forums. This was also one of the first things I wanted to do with UT3 and opened a new thread for it as well. But I was a little bit disappointed when I only got the response it wasn't possible.
So here's a list of core features, the system is designed so that it is easily extendable:
dynamic terrain can be saved and loaded including all deformation applied over the course of the game
heightmap can be generated from existing Terrain/Landscape (or procedurally or in any other way you want)
heightmap can be modified at runtime/gametime
ingame editor tools (brushes) for dynamic terrain modification are available
Saving and loading is done with BasicSave/LoadObject. There's a brush to raise/lower an area, to add random noise to it, to flatten or to smooth as demonstrated here:
UDK - ingame dynamic terrain editor
. The diffuse corresponds to the triangle normals which are computed in the Material.
Dynamic terrain generated based on existing Landscape and some more editing can be seen here:
UDK - dynamic terrain from Landscape
.
This video shows a more 'realistic' terrain textured procedurally based on height, slope and normal:
UDK - WakeIsland2142 using dynamic terrain
. Credit for the heightmap goes to DICE, I only converted the one used in the level WakeIsland to g16 format and applied it to a regular terrain which has 1024x1024 patches. The dynamic terrain is again generated from that existing terrain created in the editor.
The last video related to this shows a custom MaterialFunction-based PNTriangle implementation after the paper linked on the UDN "Curved PN Triangles" by Alex Vlachos, Jörg Peters, Chas Boyd and Jason L. Mitchell which can be found here
http://alex.vlachos.com/graphics/CurvedPNTriangles.pdf
. And the video:
UDK - PNTriangles implementation with MaterialFunctions and MTM_FlatTessellation
.
The requirements for this to work are DX11 and UDK July 2012 Beta2, Changelist 1340247 (and later, although not tested).
I hope you like it, cheers
UE
Note: Since only 1 video was allowed in the message I've only linked the others. You can also find them on my youtube
here
or via the signature below. Subscribe, like and favorite