Zombies on a Plane is coming to Windows PC, Mac OS X and iOS, March 21, 2014.
Vote Yes
on Steam Greenlight to help get it on sale
http://steamcommunity.com/sharedfile.../?id=224048143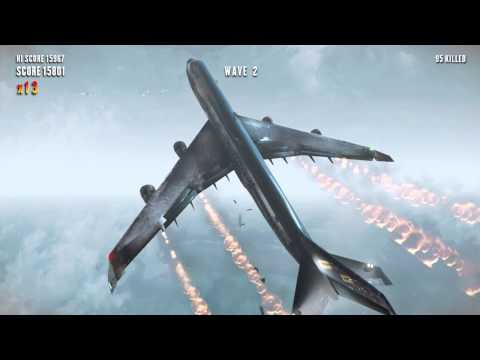 Take on the role of the captain of a troubled jumbo jet carrying infected passengers intent on bringing the plane out of the sky.
Use the plane as a weapon and fight to stay in the air against hordes of zombies at 30,000ft. As captain in control, players must maintain the health of vital key parts such as the engines and rudder. Beat your stats or a friend's in score, combos, time and kills and fly to the top in the leaderboards.
Featuring Impressive visuals, realistic flight dynamics and damage handling and an immersive weather system within a world of non stop zombie action that comes together to create a truly innovative and interactive gaming experience like no other.
Features:
- Beautiful graphics featuring: bloom lighting, real time reflections, volumetric clouds, etc.
- Dynamic weather and day/night cycle
- Intelligent zombie AI that react to plane movement
- Tracks player stats fueling an addictive experience
- 3 unique modes: Survival, Waves, Free Flight
- Fly the iconic jumbo jet
- Realistic physics
- Full yoke, throttle, brake, and rudder controls
- 360 degree camera panning with ability to set camera facing each side
- Advanced particle effects (sparks, engine fires, explosions)
- Never-before-seen gameplay
http://www.shangri-lagamestudios.com...onaplane/c1lwm
http://steamcommunity.com/sharedfile.../?id=224048143
Built with UDK in a year, it has taken all of my free time. I have collaborated with many different developers and produced something with a unique concept. Please show your support by voting Yes on Steam Greenlight. Thanks!