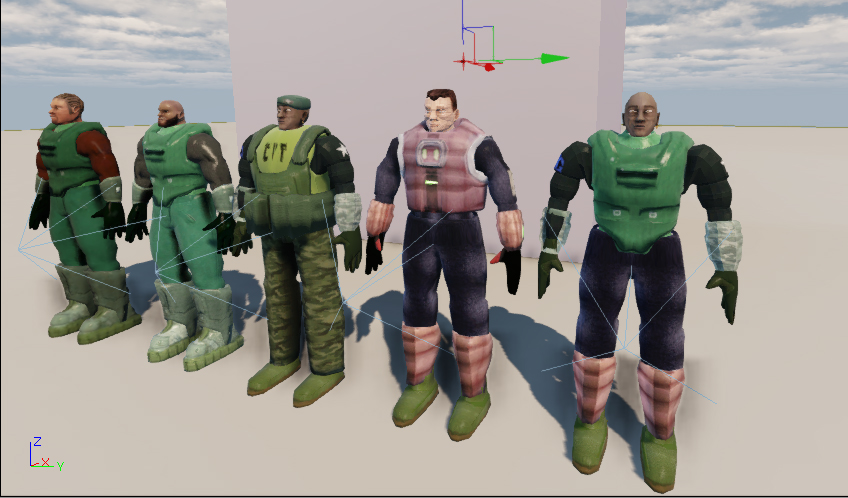 Hello, guys.
I figure it's time to release something to the community.
This character pack is a UPK file containing 0ne full character mesh, 5 heads and parts for 3 different bodies, which can be combined in various ways.
I have also included a uc file for modular pawns from the UDK gem.
Please see the readme file.
Edit I just now posted it (02:55 PM est, 07/06/13). It should be ready for download by tommorrow.
DownLoad:
http://www.moddb.com/addons/modular-...r-pack-for-udk
In response to the awesome TechLord., I now have a dropbox link:
https://dl.dropboxusercontent.com/u/...eLCharPack.zip