What's up fellow UDK users!
It's my pleasure to share with you a project I've been working on for a little while:
[shot]http://artisaverb.info/Desert/Web/Temple_Facade.jpg[/shot]
WATCH THE VIDEO: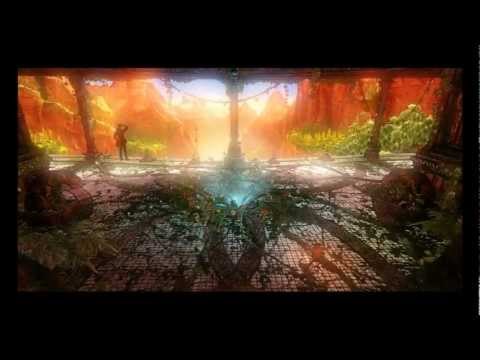 Please make sure to watch through the whole video because that's where the whole project is. All the following images are merely a bunch of working materials.
Thank you very much
If youtube is not working for you feel free to check it out on Vimeo:
https://vimeo.com/43720484
Now, I won't be posting much screenshots for now because this work is not about static images at all and I really want everyone to check the video out.
It's a real-time environment that does not use any dedicated RGB diffuse textures. I thought there was an opportunity for us to improve the way we make our games technically, production-wise and maybe even visually to an extent so with this personal project I really pushed the idea of "procedural" materials. As much as I was working hard making a visual work of art I also pushed it to make a technological statement that says "we could do well without diffuse maps".
Now I've composed a whole paper that describes the technology, the concept and the reasoning behind it: both technical and artistic. Please feel free to get it
RIGHT HERE
and if you have ideas on the subject I'll be more than happy to discuss them.) I really want to try and figure out why this technology could or couldn't be implemented on a full scale game and your input would be invaluable.
Now for those of you who ain't gonna read the paper I thought I'd post a couple images from it here to give you the gist of it:
[shot]http://artisaverb.info/Desert/Web/Separation.jpg[/shot]
[shot]http://artisaverb.info/Desert/Web/Memory_Damage.jpg[/shot]
[shot]http://artisaverb.info/Desert/Web/Memory_Multitude.jpg[/shot]
[shot]http://artisaverb.info/Desert/Web/Coloring_Examples.jpg[/shot]
[shot]http://artisaverb.info/Desert/Web/ProceduralDamage.jpg[/shot]
[shot]http://artisaverb.info/Desert/Web/GM_Variety.jpg[/shot]