We've just released Medusa Pro, a rock model creator for windows. It is mysteriously difficult to generate realistic rocks...they so often look like blobs even in big budget games. Medusa can turn any shape into a realistic looking rock model and has a wealth of functions including bevel, crack and fold as well as per vertex editing to allow you to generate models for your application that suit your needs. Just like our other product, Forester Pro the tree creator, Medusa automatically generates LODs and collision meshes and each model imports seamlessly into the world editor. Medusa even features a batch creator allowing numerous randomized models to be created at one time. Medusa generates rocks based on real geological principles (finally the geologist on the team is useful).
An introduction tutorial for Medusa Pro can be seen below. Sorry about the geologist narrator, he gets a bit too excited by rocks: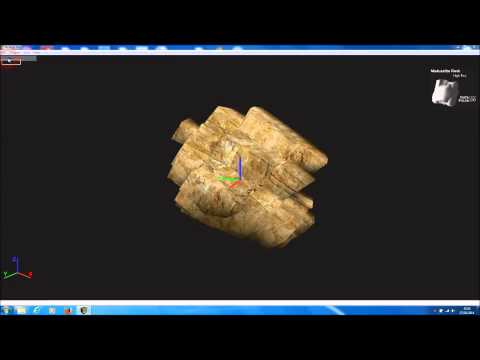 Here's a scene created using models produced in Medusa Pro in about five minutes (a geologist could tell you these are a sequence of fluvial hematitic sandstones and conglomerates):
A free version of Medusa is available, Medusa Lite, which can generate an unlimited number of random models from two different templates (boulders and crags). A license for the registered version Medusa Pro is $30.
You can download Medusa now from our website.
http://www.hptware.co.uk/medusa.php
Suggestions for new features are welcome. All of you who are familiar with our other product Forester Pro the tree generator will know we like to listen to our customers.