Forester Pro is an easy to use tree creator for windows that generates high quality tree models that can be exported to UDK. Forester generates randomized tree models from tree templates (different species). Forester features fully editable and poseable models in which branches and leaves can be moved and rotated to generate exactly the model you require. Templates can be customised with your own textures and tree structures modified. Forester Pro can also export to Collada allowing models to be imported easily into Blender, Maya etc allowing tweeking.
Export to UDK is a simple and straightforward process. Forester can produce automatically generated LODs, simplified convex collision meshes and billboards. Forester even includes an image editor allowing adding and editing of alpha channels to textures. The tutorial below demonstrates how to create and import Forester Pro trees into UDK.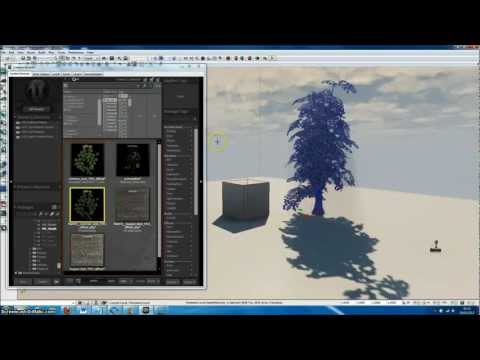 Here is an atmospheric autumn scene in UDK of trees generated using Forester Pro and our Autumn Tree Pack 1. All the tree models in this scene (five different varieties) were produced from a single template, created and exported in less than 30 minutes.
A free version, Forester Lite, is available for download from our website and can be used to created randomized models of 7 different tree types for use in development. The registered version of Forester Pro is $40 and the models it produces are ROYALTY FREE. At present 40 additional tree species are available in tree template packs including 5 species each at $10 each.
http://www.hptware.co.uk/forester.htm
p.s. It can also make bushes and groundcover.